CARS PRO CUP SERIES: Ryan Heavner Turning Focus On CARS Pro Cup Series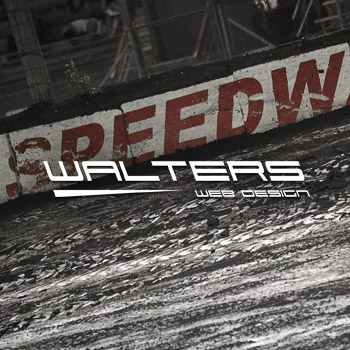 MAY 23RD, 2012 (ST. LOUIS, MO) Ryan Heavner was looking forward to the new challenges of a full season in the ARCA Racing Series this season, piloting a machine out of the Bob Schacht Motorsports stable. However, Heavner's ARCA program has recently been put on hold.
Last year, Heavner competed in his first ARCA Series event at Toledo Speedway in Toledo, OH at 15 1/2 years of age. He went on to finish 13th without much more than a dent on the car, gathering much needed seat time to further progress his racing career.
Following the event the team received a letter from the series officials stating they had broken the minimum age regulation for series competition. Ryan Heavner and Bob Schacht Motorsports were fined for the infraction and Heavner was also placed on suspension with the series. The team has since appealed the suspension, disappointingly they have recently been informed the suspension will stand throughout the 2012 season.
Moving forward Ryan Heavner and Bob Schacht Motorsports will be fielding a car in the CARS Pro Cup Series for the 2012 racing season. This sanction is no distant stranger to either party as Heavner competed in the series during the 2010 and 2011 seasons.
Looking back, Bob Schacht Motorsports has entered Heavner in a single Pro Cup race. In 2011, they ventured to Rockingham Speedway just two weeks after the ARCA Series debut where together they put the car in the top five. This was Heavner's best finish of 2011, he now looks forward to the continued partnership with Bob Schacht Motorsports and likely career development throughout the new racing season.
Beyond the track Ryan Heavner has a new passion with his recently formed his PUSH Foundation. He has just announced a schedule of appearances where he will speak on behalf of the foundation. You can find the appearance schedule on both RyanHeavner.com and PUSH-Foundation.com where you can also gather more information about the foundation and what you can do for support.
To learn more about sponsorship opportunities with Ryan Heavner and Bob Schacht Motorsports, please visit the teams contact page. They would be happy to go in to detail with you about how motorsports marketing can help to grow your business.
Ryan Heavner would like to thank all of the team partners that helped him achieve a place on the grid in the CARS Pro Cup Series. These include; Lawing Marble, The Bleeding Cross, Noblot Jewelers, Triple H Diesel, Peoples Bank, Alexis Cabinet Works, Cutting Edge Stoneworks, Central Carolina Sprinklers, LJ DeZigns and Walters Web Design.
Ryan Heavner
http://www.RyanHeavner.com
http://www.twitter.com/RyanHeavner
http://www.BSM75.com
PUSH Foundation
http://www.PUSH-Foundation.com
http://www.BleedingCross.com
About Ryan Heavner
Ryan Heavner currently competes in the CARS Pro Cup Series. In 2011, he was a competitor in the ARCA Racing Series and looks to return to that division of competition soon. Ryan Heavner formed the PUSH foundation in 2012 with plans to spread his message. Ryan's racing career and accomplishments began when he was 5 and through "Praying Until Something Happens he has established priorities for what has been a successful and valuable new ministry.
About Walters Web Design
Founded in 2004, Walters Web Design specializes in motorsports website development and graphic design. We use advertising and social marketing to help facilitate visitors and potential customers to all our client websites. "We take pride in all of our customer websites and we want each design to be better than our last. We feel this is what has put us above all the rest in our industry." Walters Web Design is pleased to partner with 'Ryan Heavner' for the fifth year and we look forward to working with them far into the future.
Written By: Walters Web Design
FOLLOW WALTERS WEB DESIGN