DIRT MODIFIED: Berneil Mills Enters Ponderosa Speedway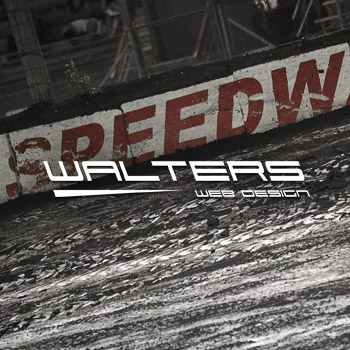 SEPTEMBER 16TH, 2012 (ST. LOUIS, MO) Friday night, local short track fans packed into the seats of Ponderosa Speedway. A bullring at 3/8 of a mile, an entertaining show is always expected in the forecast. The special show featuring fendered dirt late model machines as well the open wheel modifieds. Berneil Mills from adjacent Barbourville, KY entered to compete in the modified division, his 7th start ever on a dirt surface and his first at Ponderosa Speedway.
27 dirt modified hit the track for qualifying knowing three drivers would be sent home early following the heat races. Mills qualified 18th, setting him mid pack at the start of his heat race. When the checkered flag dropped, ending the heat, the #19 machine crossed the line in the 7th position and putting him in the main event.
Drivers lined up on track for the 20 lap open wheel event. As green flag flew to get the modified feature rolling it was quickly replaced by a yellow at 'Kentuckys Baddest Bullring'. The caution filled event came to a close and Berneil Mills crossed under the flag in the twelfth position from behind is Lighting Chassis.
Stay tuned to the team social media pages for upcoming track appearances. Bernail Mills is excited to provide his sponsor logos featured on the #19 car a trip to victory circle in the near future.
Berneil Mills Racing would like to thank all of their sponsors for their continued support to the sport. These include; Mills Auto, LLC, G&M Oil Company, Inc., Tommy's Automotive Repair, Lighting Chassis and Walters Web Design.
To learn more about sponsorship opportunities with Berneil Mills Racing, please visit the teams contact page of the new website. They would be happy to explain in detail how motorsports marketing can help to grow your business.
Stay tuned to the teams social media page and website throughout the racing season to receive up to the minute updates. The team website is updated regularly with event changes, race results and event recaps. Be sure to browse the photo albums as well for any race fans entertainment purposes provided from within the team operations.
Written By: Walters Web Design
Berneil Mills Racing
http://www.BerneilMills.com
http://www.twitter.com/John202000
http://www.facebook.com/BerneilMillsRacing
Walters Web Design
http://www.WaltersWebDesign.com
http://www.twitter.com/WaltersWeb
http://www.facebook.com/WaltersWebDesign
About Berneil Mills Racing
Berneil Mills is no stranger to the racing scene as he began racing in 2005. However, 2012 is a new challenge for the racing driver as he tackles the dirt surfaces for the first time.
About Walters Web Design
Founded in 2004, Walters Web Design specializes in motorsports website development and graphic design. We use advertising and social marketing to help facilitate visitors and potential customers to all our client websites. "We take pride in all of our customer websites and we want each design to be better than our last. We feel this is what has put us above all the rest in our industry." Walters Web Design is pleased to partner with 'Berneil Mills Racing' for the first year and we look forward to working with the team far into the future.
FOLLOW WALTERS WEB DESIGN