DIRT LATE MODEL: Travis Dickes Becomes First Repeat SLMR Series Champion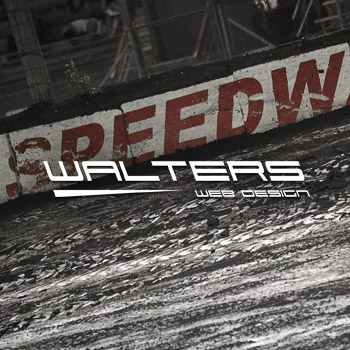 OCTOBER 17TH, 2012 (ST. LOUIS, MO) Race after race, Dickes Racing based in Madison, Nebraska loaded the hauler. Setting the GPS in the direction of Midwest area dirt track events, in a relentless search for victory.
Together, the team logged an abundance of miles and as an avid collector of championship trophies, it's a requirement each team member enjoy each and every mile of the journey.
Lap after lap, Travis Dickes slid his dirt late model into the banking seeking the lane holding the most grip. Consistency has and always will be the key to seizing championships. In 2012, Travis Dickes discovered he was again a driver of this caliber, obtaining the SLMR championship.
Picking up where he left off at the end of 2011. Dickes posted two wins while following the Super Late Model Racing Series. However, over the course of thirty-one starts, nineteen of these events were completed with the #21T inside the top five as drivers crossed under the flag stand for the final time.
At seasons end, Travis Dickes is now the only repeat SLMR champion and thus the only back-to-back champion as well, subsequent to collecting the series crown in 2011.
Travis Dickes began his racing career in 1996 at the age of sixteen years young. Since then he has picked up five track championships and numerous feature wins. Thus far, the now thirty-two year old has had a very successful career by virtue of persistence and consistency from both crew and driver.
Travis would like to thank his team for all the hard work provided during the season. He looks forward to 2013 where he will again be circling Midwest area dirt tracks from behind the cockpit of his #21 dirt late model.
Stay tuned to the Dickes Racing website for press, race results as well as track photos. Point your browsers to http://www.DickesRacing.com to check in on the happenings within the team.
Travis Dickes Racing would like to thank all of their sponsors for their continued support to the sport. These include; Big Daddy's Salsa, Weiland Well Company, Reigle Trucking, Dale's Flying Service, Race Day Prints and Walters Web Design.
To learn more about sponsorship opportunities with Travis Dickes Racing, please visit the teams marketing page of the new website. They would be happy to explain in detail how motorsports marketing can help to grow your business.
Travis Dickes Racing
http://www.DickesRacing.com
http://www.facebook.com/groups/21tdickesracing
Written By: Walters Web Design 
About Travis Dickes Racing
Based out of Madison, Nebraska Travis Dickes Racing fields a dirt late model race car in the Super Late Model Racing Series. Travis began racing in 1996 at the age of sixteen and has picked up five track championships during his career.
PHOTOS

FOLLOW WALTERS WEB DESIGN