ARCA: Ryan Heavner Heading To Salem Speedway With Triple H Diesel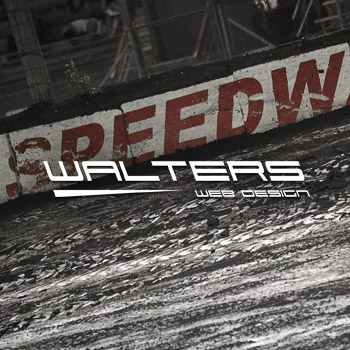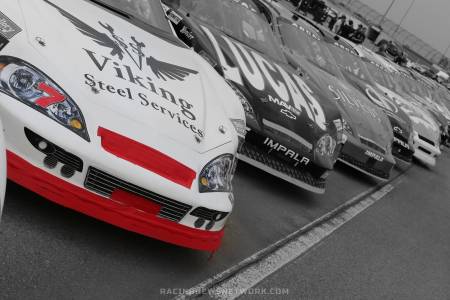 Ryan Heavner Partners With Triple H Diesel For Salem Speedway
(APRIL 10TH, 2014) Ryan Heavner Racing returns to ARCA Racing Series competition as the series rolls to Salem, Indiana. This great opportunity was made possible by Triple H Diesel, Inc. Heavner will be featured on the Federated Auto Parts 200 starting grid with the #11 on the door and redemption on his mind.
Salem Speedway is an action packed 1/2 mile speedway featuring 33 degrees of support as cars hit the banking. Ryan Heavner Racing and the ARCA Racing Series are set to pack rubber in the crevasses of the pavement on April 27th. 200 laps of door to door action with an eager Ryan Heavner in the field.
Twice previously, Ryan Heavner has unloaded for an ARCA Racing Series event. The North Carolina driver made his debut with the series in 2011, finishing 13th. This will mark his third placement on the ARCA Racing starting grid.
Ryan Heavner, piloting a Chevrolet Impala, will be represented by Wes Gonder Racing as the duo heads to Salem, IN. The pair have been in partnership for the past several seasons across multiple racing divisions. Wes Gonder will operate as crew chief of the number 11 machine. However, Wes Gonder deserves more credit than that as he is the one making this happen for Ryan Heavner Racing.
Beyond Salem Speedway, Ryan Heavner Racing is looking forward to continuing the ARCA tour. Tentatively, they have also added Toledo Speedway to the schedule. In 2011, Heavner made his ARCA debut, the location was Toledo Speedway. Heavner looks forward to the return of where it all began.
Triple H Diesel is based in Lincolnton, North Carolina. Please visit them for all your diesel repair and maintenance needs. They have supported Ryan Heavner throughout his racing career and have always been motorsports enthusiasts.
Ryan Heavner Racing would like to thank all of their sponsors for their help in giving the team a spot on the starting grid. These include; Triple H Diesel, Viking Steel Services, Cutting Edge Stoneworks, Printing Pro, The Bleeding Cross, Tim Meadows and family, Lawing Marble and LJ Designs. A special thanks also needs to be given to Jeff Buice and Ronnie Brown.
Ryan Heavner Racing is in constant pursuit of new advertising partners. If you are interested in becoming involved with the ARCA Racing Series team please contact them via the team website for more information. Various sponsorship packages are available to fit any budget! They would be happy to explain in detail how motorsports marketing can benefit your business.
Ryan Heavner
http://www.RyanHeavner.com
http://www.twitter.com/Ryan7Heavner
http://www.facebook.com/RyanHeavnerRacing
PUSH Foundation
http://www.PUSH-Foundation.com
Primary Sponsor
Triple H Diesel
Walters Web Design
http://www.WaltersWebDesign.com

Written By: Walters Web Design
About Ryan Heavner Racing
Ryan Heavner currently competes in the ARCA Racing Series with Triple H Diesel as the primary sponsor. Ryan Heavner formed the PUSH foundation in 2012 with plans to spread his message. Ryan's racing career and accomplishments began when he was 5 and through "Praying Until Something Happens he has established priorities for what has been a successful and valuable new ministry.