Z17 RACING RELEASES NEW WEBSITE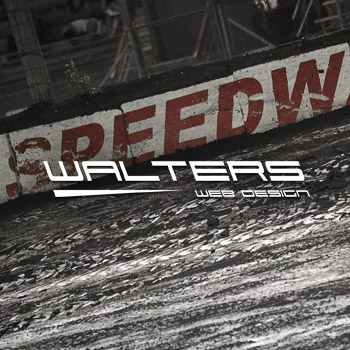 JANUARY 2ND, 2012 (ST. LOUIS, MO) John Bridges driver of the z17 out of Columbus, Nebraska has taken a short break from the cockpit in recent years. However, in 2012 he will make a return to the track ready to battle for another championship. He picked up the points title at Junction Motor Speedway in 2007 after winning 4 races in a row and is excited to see what memories 2012 has in store.
z17 Racing is happy to announce a continued partnership with Walters Web Design and together we are pleased to release the dirt late model team website design. Please log on at http://www.z17Racing.com to browse the new website.
Motorsports design team http://www.WaltersWebDesign.com the manufacturer of this new website has customers worldwide. We have worked with and sponsored teams running nearly every division and series of the racing ladder.
Walters Web Design knows the design of the site itself is not the only thing that keeps our company growing year after year. Advertising and social marketing facilitates visitors to all our client websites and our customer support is above and beyond our competition. "We really take pride in all of our customer websites and we want each design to be better than our last. We feel this is what has put us above all the rest in our industry." Walters Web Design is pleased to partner with 'z17 Racing' for the second year and we look forward to working with them far into the future.
z17 Racing would like to thank their current sponsors. These include; Panel Builders Plus, Industrial Control Systems, Scheffler Machine and Tool, Dawg Racing, Wright Feedyard and Walters Web Design.
To learn more about sponsorship opportunities with z17 Racing, please visit the dirt late model team website. They would be happy to go in to detail with you about how motorsports marketing can help to grow your business.
For more information on motorsports design team Walters Web Design please visit our website athttp://www.WaltersWebDesign.com . To receive the latest race team news, photos, videos, results, website and graphic releases please follow us on twitter at http://www.twitter.com/WaltersWeb and we are also on facebook at http://www.facebook.com/WaltersWebDesign .
You can follow the latest news, results and media on the new z17 Racing website http://www.z17Racing.com .
Written By: Walters Web Design
FOLLOW WALTERS WEB DESIGN