Lance Dehm Begins Final Dirt Racing Season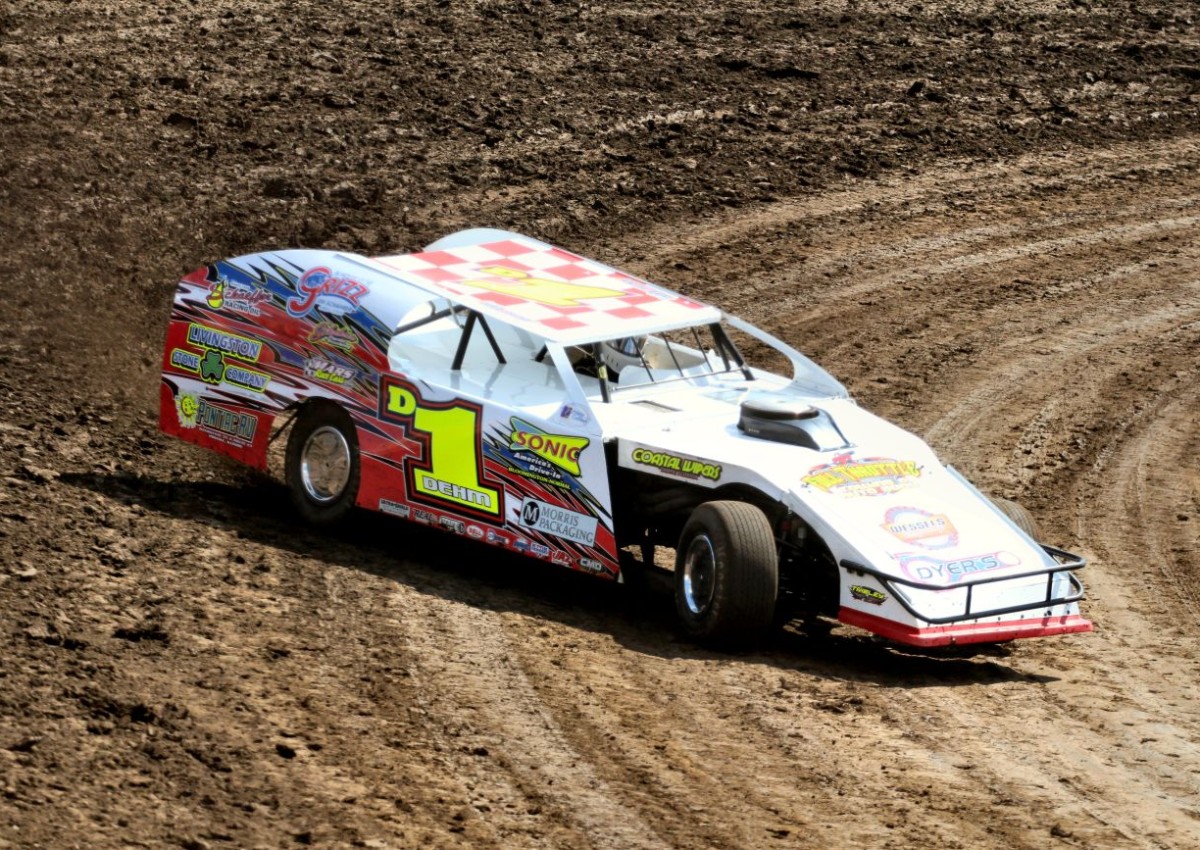 Lance Dehm On Farewell Dirt Modified Tour in 2016
For 27 years Lance Dehm has been on a conveyor belt. From the shop, to the race track and back again. A weekly grind between work and racing, two full time jobs.
The 46 year old dirt modified driver will be hanging up the racing driver helmet. 2016 is officially set as the final year of racing for Lance Dehm and the D1 dirt racing team.
Year after year, Dehm has been a championship contender at both Fairbury Speedway and Farmer City Raceway. After 27 years, he's still got it. Just this weekend he ran 3rd in the Illini 100 at Farmer City Raceway picking up right where he left off in years past.
Taking the role of the weekend dirt track warrior comes with a tax. A loss of time spent with family. Wrenches don't turn themselves. Lance Dehm plans to fill his new free time with family members.
Lance Dehm Racing is excited to debut their new dirt racing driver website design to the motorsports community. Please log on at https://www.LanceDehmRacing.com to browse the new driver website.
Stay tuned to the Lance Dehm Racing website and social media pages throughout the final racing season to receive current updates. The dirt modified driver website will be updated regularly with news and results. Be sure to visit the photo galleries as well for any race fans entertainment purposes.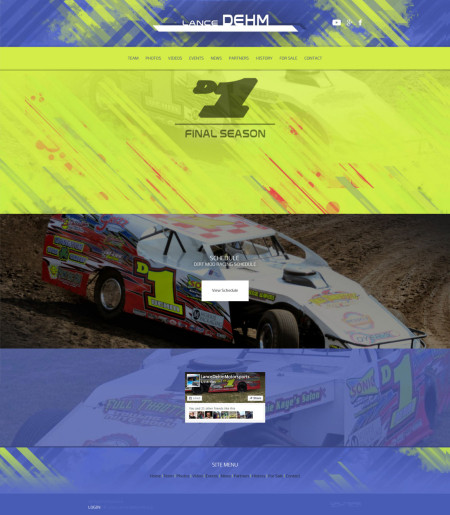 Lance Dehm Racing would like to thank all of their dirt modified sponsors for the continued support of their racing program. These include; SONIC America's Drive-In, Pride Packaging, Livingston Stone Company, Pontiac RV, Warren Hartman Trucking, Full Throttle Towing & Auto Body, Schahrer Farms & Trucking, Morris Packaging, Kingdom Farms, Driscoll Motors, Printing Craftsmen, Wessels Carpentry, Coastal Wipers and Debbie Kaye's Salon.
Additionally, Lance Dehm Racing would like to extend a special thanks to their product partners. These include; MB Customs, MARS Race Cars, CMD Race Shocks, braille lithium battery, Schaeffer's Racing Oil, Ultra-Shield Race Products, Kwik Change Products, Dyer's Top Rods, Jaz Products, Bell Helmets and Real Racing Wheels.
Lance Dehm Racing would like to thank all of our marketing partners that have been involved with us over the last 27 years. "Without your help we could not have accomplished what we've done over our careers. We'd also like to say thank you to all of our great fans. We truly raced for you. We'd also like to recognize what our families have given up over the years so we could follow our passion. None of this could have happened without your love and support."
"We are proud of our career. We did it with honesty and integrity and will continue with those standards until the engine is shut off for the final time."
"To all up and coming racers, please treat your marketing partners, fans and family in the best way possible. We have done that for 27 years. Yes, it's a lot of work but it needs to be done. We hear from our partners that hardly anybody does what we do. That's a shame. Follow the path we've laid down and you will be rewarded."
Lance Dehm Racing
https://www.LanceDehmRacing.com
https://www.facebook.com/DehmMotorsports

Walters Web Design
https://www.WaltersWebDesign.com
https://www.facebook.com/WaltersWebDesign
https://www.twitter.com/WaltersWeb
Written By: Walters Web Design
About Lance Dehm Racing
Lance Dehm Racing is a motorsports team sponsored by Sonic America's Drive-In. Driver Lance Dehm has been racing UMP Dirt Modifieds for 27 years. He is now running an MB Custom Modified on a weekly basis in the Illinois area.
About Walters Web Design
Founded in 2004, Walters Web Design specializes in automotive website development and graphic design. "We take pride in all of our customer websites and we want each design to be better than our last. We feel this is what has put us above all the rest in our industry." Walters Web Design is pleased to supply the Lance Dehm Racing Dirt Racing Team Website for the eighth year. "It's been a pleasure working with Lance, Chris and the rest of the team for all eight of those years."
Lance Dehm Dirt Racing Driver Website Design Photos