UTTER MOTORSPORTS LAUNCH NEW WEBSITE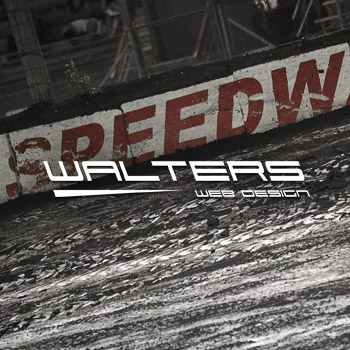 JUNE 11TH, 2012 (ST. LOUIS, MO) Jason Utter pilots the #31 dirt late model out of the Columbus Junction, Iowa racing stable. The team in recent years has followed the Corn Belt Clash series tour across the country, competing against some of the fiercest dirt drivers in the country. Last year, as well as the year before Utter closed out the season fourth in the overall point standings and with the 2012 season about to get underway the team looks forward to the exciting new challenges soon to arise.
Utter Motorsports is excited to debut their new dirt late model team website to the motorsports community. Please log on at http://www.UtterMotorsports.com to browse the new website.
Team #31 would like to thank all of their sponsors: Louisa Gold Farms Inc. | 92 Roadhouse | P & L Transportation | Cox Design & Metal Fabrication | Brown Bros Enterprises | Wehrs Machine | Dynamic Decals | Cen.pe.co Lubricants | Pro Power Racing | Farmers Implement of Washington | Skubal Electric | Mendenhall Inc | Pro Power Racing | Walters Web Design | Valentine Auto Service, Inc – Lovington, New Mexico |
To learn more about sponsorship opportunities with Utter Motorsports, please visit the teams contact page. They would be happy to go in to detail with you about how motorsports marketing can help to grow your business.
Motorsports design team http://www.WaltersWebDesign.com the manufacturer of this new website is pleased to announce the continued partnership with the Utter Motorsports and we look forward to working with the team far into the future.
Stay tuned to the teams social media page and website throughout the new racing season to receive up to the minute updates. The new team website will be updated regularly with event changes and race results. Be sure to visit the photo albums as well for any race fans entertainment purposes.
Utter Motorsports
http://www.UtterMotorsports.com
http://www.twitter.com/Utter31
Walters Web Design
http://www.WaltersWebDesign.com
http://www.twitter.com/WaltersWeb
http://www.facebook.com/WaltersWebDesign
Written By: Walters Web Design
About Utter Motorsports
Based in Columbus Junction, Iowa Utter Motorsports fields a dirt late model piloted by 32 year old Jason Utter. In recent years the team has consistently held top 5 in the point standings against the strong field of Corn Belt Clash series competitors, picking up numerous wins along the way. Utter began racing in 1989 and has seldom left the racing surface since.
About Walters Web Design
Founded in 2004, Walters Web Design specializes in motorsports website development and graphic design. We use advertising and social marketing to help facilitate visitors and potential customers to all our client websites. "We take pride in all of our customer websites and we want each design to be better than our last. We feel this is what has put us above all the rest in our industry." Walters Web Design is pleased to partner with 'Utter Motorsports' for the seventh year and we look forward to working with them far into the future.
FOLLOW WALTERS WEB DESIGN