ANDY MALPOCKER RELEASES NEW WEBSITE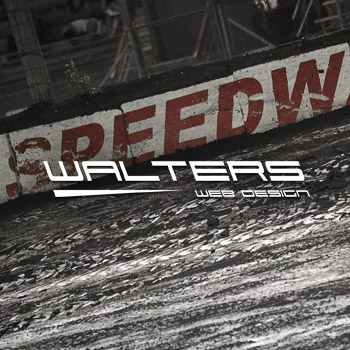 JULY 2ND, 2012 (ST. LOUIS, MO) Andy Malpocker has been racing open wheel cars since he was nine years old. Starting in Quarter Midgets, the driver from St. Louis, Missouri has accomplished numerous feature wins as well as series and track championships. Currently, the twenty-six year old Malpocker is piloting the Purpose Wrecker dirt midget on the POWRi National Midget tour.
Andy Malpocker Racing is excited to debut their new dirt oval team website to the motorsports community. Please log on at http://www.AndyMalpocker.com to browse the new website.
Andy graduated from Central Missouri State University in Warrensburg, Missouri with a Bachelor of Science degree in Automotive Technology and Design and interned at MHC Kenworth of Kansas City, MO his senior year.
Today Andy is employed at Purpose Wrecker LLC in Wentzville, Missouri as Operations Manager where he manages their Parts, Service, Marketing and Administration. Purpose Wrecker provides Light Duty to Heavy Duty Century and Vulcan tow trucks and car carriers manufactured by Miller Industries of Chattanooga, Tennessee.
Andy Malpocker Racing would like to thank all of their sponsors for their continued support to the sport. These include; Purpose Wreckler LLC and Walters Web Design.
To learn more about sponsorship opportunities with Andy Malpocker Racing, please visit the teams contact page. They would be happy to explain in detail how motorsports marketing can help to grow your business.
Motorsports design team http://www.WaltersWebDesign.com the manufacturer of this new website is pleased to announce the new partnership with the Andy Malpocker and we look forward to working with the team far into the future.
Stay tuned to the teams website throughout the new racing season. The new team website will be updated regularly with event changes and race results. Be sure to visit the photo albums as well for any race fans entertainment purposes.
Andy Malpocker Racing
http://www.AndyMalpocker.com
Purpose Wrecker, LLC
http://www.PurposeWrecker.com
Walters Web Design
http://www.WaltersWebDesign.com
http://www.twitter.com/WaltersWeb
http://www.facebook.com/WaltersWebDesign
Written By: Walters Web Design
About Andy Malpocker Racing
Based out of the Purpose Wrecker, LLC shop on the outskirts of Saint Louis, Missouri. Andy Malpocker Racing fields a dirt oval midget on the POWRi National Tour. The driver has acquired several series and track championship as well as numerous feature wins during his extensive racing career.
About Walters Web Design
Founded in 2004, Walters Web Design specializes in motorsports website development and graphic design. We use advertising and social marketing to help facilitate visitors and potential customers to all our client websites. "We take pride in all of our customer websites and we want each design to be better than our last. We feel this is what has put us above all the rest in our industry." Walters Web Design is pleased to partner with 'Brian Novak Racing' for the first year and we look forward to working with them far into the future.
FOLLOW WALTERS WEB DESIGN