Berneil Mills Debuts New Website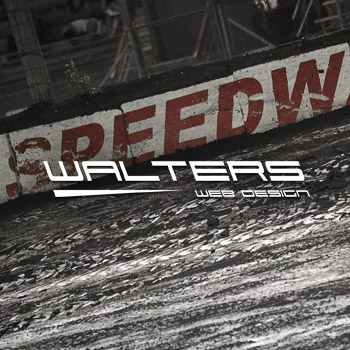 AUGUST 6TH, 2012 (ST. LOUIS, MO) Berneil Mills is no stranger to the racing scene. In recent years, he could be found pounding the pavement tracks across the county. 2012 is a year of new challenges for the thirty-one year old driver out of Barbourville, KY as he is now piloting a dirt modified on Mid-South region tracks. Most frequently, Mills unloads his hauler behind the gates of Lake Cumberland and Ponderosa Speedway.
Mills is still chasing his first victory on the dirt circuits from behind the wheel of his Lightning Chassis. However, as a car owner he has already visited victory lane twice this season with Tommy Bailey in command of his #19 car. Mills looks forward to the challenges ahead and to picking up his first win on the softer and slicker dirt surfaces.
Berneil Mills Racing is excited to debut their new dirt modified team website to the motorsports community. Please log on at http://www.BerneilMills.com to browse the new website.
Berneil Mills Racing would like to thank all of their sponsors for their continued support to the sport. These include; Mills Auto, LLC, G&M Oil Company, Inc., Tommy's Automotive Repair, Lighting Chassis and Walters Web Design.
To learn more about sponsorship opportunities with Berneil Mills Racing, please visit the teams contact page of the new website. They would be happy to explain in detail how motorsports marketing can help to grow your business.
Stay tuned to the teams social media page and website throughout the new racing season to receive up to the minute updates. The new team website will be updated regularly with event changes and race results. Be sure to visit the photo albums as well for any race fans entertainment purposes.
Berneil Mills Racing
http://www.BerneilMills.com
http://www.twitter.com/John202000
http://www.facebook.com/BerneilMillsRacing
Walters Web Design
http://www.WaltersWebDesign.com
http://www.twitter.com/WaltersWeb
http://www.facebook.com/WaltersWebDesign
About Berneil Mills Racing
Berneil Mills is no stranger to the racing scene as he began racing in 2005. However, 2012 is a new challenge for the racing driver as he tackles the dirt surfaces for the first time.
About Walters Web Design
Founded in 2004, Walters Web Design specializes in motorsports website development and graphic design. We use advertising and social marketing to help facilitate visitors and potential customers to all our client websites. "We take pride in all of our customer websites and we want each design to be better than our last. We feel this is what has put us above all the rest in our industry."
Author: Walters Web Design
FOLLOW WALTERS WEB DESIGN