NEW WEBSITE: MLRA Driver Travis Dickes Launches Website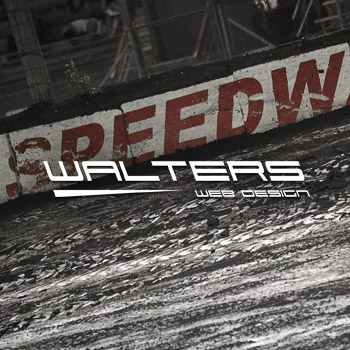 MLRA Dirt Late Model Team Travis Dickes Racing
(JULY 8TH, 2013) Travis Dickes has spent the first half of the 2013 racing season in unexplored territory. The past several years the team has left their Madison, Nebraska racing shop to dominate the SLMR series. The focus of the new season is to claim the Lucas Oil MLRA Rookie Of The Year award.
Travis Dickes currently sits atop the rookie point standings after grabbing five top-five finishes in eleven MLRA starts. He's also perced in 7th on the overall point standings sheet. Dickes is scheduled to return focus on the MLRA tour on July 13th at Lucas Oil Speedway.
The last trip to Wheatland, MO was a disappointment after the team missed the Show-Me 100 by a single position, multiple times over. Dickes was constrained to compete in the non-qualifiers race where he took the runner-up spot. While the overall result was a bit of a let down the regional team stamped a strong presence, racing against national dirt late model drivers.
Beyond late models, Dickes Racing also fields a dirt modified at select local events. Mainly, the open-wheel car is unloaded at US 30 Speedway and Albion Speedway, both dirt tracks are located in the teams home state of Nebraska.
The thirty-three-year-old began his racing career in 1996. While the team and driver lacks a bit of the experience seen by other late model teams they have been making strong moves toward the national scene after grabbing several series championships in recent years.
Travis Dickes Racing is excited to debut their new dirt late model team website to the motorsports community. Please log on at http://www.DickesRacing.com to browse the new website.
Travis Dickes Racing would like to thank all of their sponsors for the continued support of their racing program. These include; Big Daddy's Salsa, Weiland Well Company, Reigle Trucking, Louderback Drug and Walters Web Design.
Travis Dickes Racing is in constant pursuit of new advertising partners. If you are interested in becoming involved with the dirt late model team please contact them via the team website for more information. Various sponsorship packages are available to fit any budget! They would be happy to explain in detail how motorsports marketing can benefit your business.
Stay tuned to the teams social media pages and website throughout the racing season to receive up to the minute updates. The new team website will be updated regularly with event changes and race results. Be sure to visit the photo albums as well for any race fans entertainment purposes.
Travis Dickes Racing
http://www.DickesRacing.com
http://www.facebook.com/TravisDickesRacing
Primary Sponsor
http://www.facebook.com/BigDaddysSalsa
Walters Web Design
http://www.WaltersWebDesign.com
http://www.twitter.com/WaltersWeb
http://www.facebook.com/WaltersWebDesign
Written By: Walters Web Design
About Travis Dickes Racing
Based out of Madison, Nebraska Travis Dickes Racing fields a dirt late model in the Lucas Oil MLRA Series. Travis began racing in 1996 at the age of sixteen. In 2012, he became the first repeat and back-to-back SLMR points champion, subsequent to collecting the series crown in 2011. 
About Walters Web Design
Founded in 2004, Walters Web Design specializes in motorsports website development and graphic design. We use advertising and social marketing to help facilitate visitors and potential customers to all our client websites. "We take pride in all of our customer websites and we want each design to be better than our last. We feel this is what has put us above all the rest in our industry." Walters Web Design is pleased to partner with 'Travis Dickes Racing' for the fifth year and we look forward to working with them far into the future.
Travis Dickes MLRA Photos