NEW WEBSITE: Ryan Heavner Debuts New PUSH-Foundation Website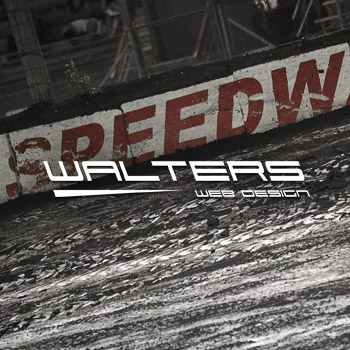 ARCA Racing Series Driver Debuts New Foundation Website
(SEPTEMBER 25TH, 2013) What began as a hobby at 5 years old soon became the foundation of which Ryan based his lifestyle, Pray Until Something Happens. By P.U.S.H. Ryan feels that God and racing have provided opportunities to influence through the PUSH-Foundation and beyond.
Ryan wants people to see Jesus Christ in the way he presents himself, with Integrity, and a positive role model for all ages. Ryan began sharing his P.U.S.H message at each race and autograph session, by giving fans bracelets with P.U.S.H printed on them to show the importance of prayer in everyday life.
The PUSH Foundation is pleased to release the new foundation website design. Please log on at http://www.PUSH-Foundation.com to browse the new website.
Ryan Heavner is starting on a journey that he finds extremely rewarding and fulfilling as he travels to speak at various church, youth, rotaries, etc. to share his PUSH and in return hope that it benefits his future plans to race in the 2014 ARCA Racing Series with the help of his fans and supporters. He wants to be a positive role model in his personal life as well as his professional.
Ryan feels the first and most important step is to let the young people know that GOD is there for them to listen anytime they want to talk, he sends this message using his P.U.S.H. motto "Pray Until Something Happens". ™
PUSH Foundation
http://www.PUSH-Foundation.com
Ryan Heavner
http://www.RyanHeavner.com
http://www.twitter.com/Ryan7Heavner
http://www.facebook.com/RyanHeavnerRacing
Walters Web Design
http://www.WaltersWebDesign.com
http://www.twitter.com/WaltersWeb
http://www.facebook.com/WaltersWebDesign
Written By: Walters Web Design
About Ryan Heavner
Ryan Heavner currently competes in the ARCA Racing Series. Ryan Heavner formed the PUSH foundation in 2012 with plans to spread his message. Ryan's racing career and accomplishments began when he was 5 and through "Praying Until Something Happens he has established priorities for what has been a successful and valuable new ministry.
About Walters Web Design
Founded in 2004, Walters Web Design specializes in motorsports website development and graphic design. We use advertising and social marketing to help facilitate visitors and potential customers to all our client websites. "We take pride in all of our customer websites and we want each design to be better than our last. We feel this is what has put us above all the rest in our industry." Walters Web Design is pleased to partner with the 'PUSH Foundation' for the second year and we look forward to working with them far into the future.
Driver Debuts New Foundation ( PUSH-Foundation )