NEW WEBSITE: Sybesma Graphics Launches New Website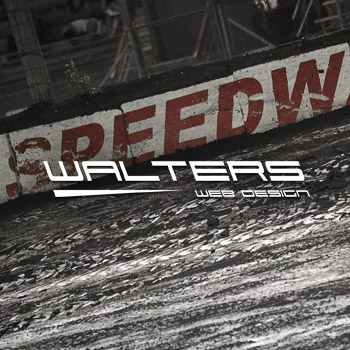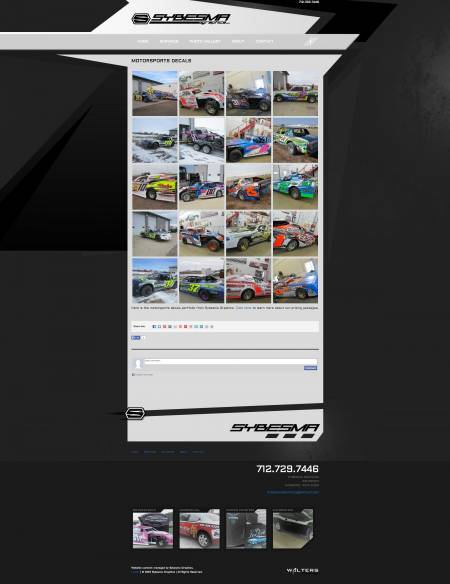 Sybesma Graphics Specializes In Motorsports Decals
(DECEMBER 18TH, 2013) Sybesma Graphics provides individuals and business clients with automotive wraps and a full list of marketing materials. While specializing in racecar wraps they also offer a full list of promotional merchandise including screen printing to all forms of motorsports, giving racing teams and businesses a bonus touch to their professional appearance.
Sybesma Graphics has a proven track record in motorsports design. If you're looking to take the visual appearance of your racing program to the next level Sybesma Graphics is here to help facilitate the move. Everything is done IN HOUSE with top of the line equipment as well as an experienced and knowledgeable staff to help you get NOTICED.
Sybesma Graphics is your true one stop shop. They offer everything from vehicle wraps, lettering, fleet graphics, signs of all kinds, race car wraps, power sports wraps, banners, business cards, screen printed apparel, embroidery and much more. They are committed to providing high quality wraps and decals showing off nothing but the best artwork.
Sybesma Graphics is excited to debut their new company website to the motorsports community. Please log on at http://www.Sybesma-Graphics.com to browse the new website.
Stay tuned to the company social media page and website throughout the racing season to receive up to the minute product and portfolio updates. The new website will be updated regularly with new product releases. Be sure to visit the portfolio photo galleries for any race fans entertainment purposes.
Sybesma Graphics
http://www.Sybesma-Graphics.com
http://www.facebook.com/SybesmaGraphics
Walters Web Design
http://www.WaltersWebDesign.com
http://www.twitter.com/WaltersWeb
http://www.facebook.com/WaltersWebDesign
Written By: Walters Web Design
About Sybesma Graphics
Sybesma Graphics provides quality racecar wraps and decals all forms of motorsports as well as personal and professional vehicles.
About Walters Web Design
Founded in 2004, Walters Web Design specializes in motorsports website development and graphic design. We use advertising and social marketing to help facilitate visitors and potential customers to all our client websites. "We take pride in all of our customer websites and we want each design to be better than our last. We feel this is what has put us above all the rest in our industry." Walters Web Design is pleased to partner with 'Sybesma Graphics' for the fourth year and we look forward to working with them far into the future.
Sybesma Graphics Portfolio