DIRT LATE MODEL: Colby Cannon Debuts New Dirt Racing Team Website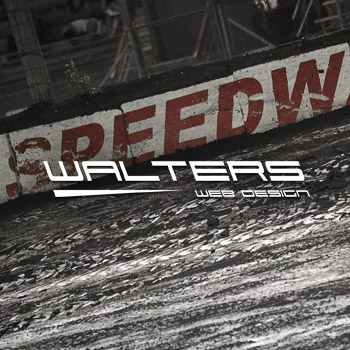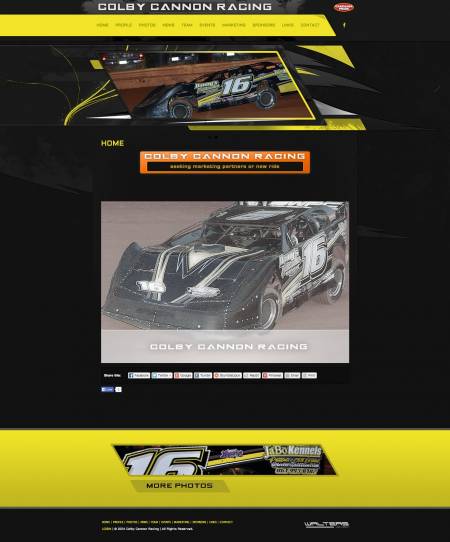 Colby Cannon Dirt Racing Team Website
(FEBRUARY 2ND, 2014) Colby Cannon is a dirt late model driver based in South Carolina. The dirt late model team in years past has been a team that fought for results while running on a budget. Most teams run on a budget these days but the CCR16 machine was running on a crinkled door and siphoned gas budget.
Used tires and siphoned gas put Colby Cannon in the top 10 all of twenty times in 2013, missing the top 10 at only two of the schedule 22 events attended. Week after week, with worn out and squeaking brake pads Colby Cannon forced the dirt late model deep into corner entry and on four of these events the team circled back to victory lane with glowing brake rotors in celebration.
2014 brings updated racing equipment and the beginning of a new chapter for the dirt late model racing team. The Colby Cannon Racing Team is pleased to welcome Carolina Pride to the team as they debut their new dirt racing team website to the motorsports community. Carolina Pride will serve as the primary sponsor of the 16 team.
Carolina Pride is excited to join the racing industry. They are the premier pork producer in the Southeast United States. In partnership with Colby Cannon Racing, Carolina Pride is debuting their products to dirt racing fans across the nation.
Colby Cannon Racing is excited to debut their new dirt racing team website to the motorsports community. Please log on at http://www.CCR16.com to browse the new website.
Colby Cannon Racing would like to thank all of their sponsors for their help with the upcoming dirt late model season. These include; Carolina Pride, Danny's Automotive and JABO Kennels.
Colby Cannon Racing is in constant pursuit of new advertising partners. If you are interested in becoming involved with the dirt late model racing team please contact them via the team website for more information. Various sponsorship packages are available to fit any budget! They would be happy to explain in detail how motorsports marketing can benefit your business.
Stay tuned to the dirt racing team website throughout the racing season to receive up to the minute updates. The new team website, managed by Colby Cannon Racing will be updated regularly with event changes and race results. Be sure to visit the photo albums as well for any race fans entertainment purposes.
Colby Cannon Racing
http://www.CCR16.com

Walters Web Design
http://www.WaltersWebDesign.com
http://www.instagram.com/WaltersWeb
http://www.facebook.com/WaltersWebDesign
Written By: Walters Web Design
About Colby Cannon Racing
Colby Cannon Racing is a dirt racing team based in South Carolina. The team welcomes Carolina Pride is the primary sponsor as they are soon to head to the starting grid for the first event of the new season.
About Walters Web Design
Founded in 2004, Walters Web Design specializes in motorsports website development and graphic design. We use advertising and social marketing to help facilitate visitors and potential customers to all our client websites. "We take pride in all of our customer websites and we want each design to be better than our last. We feel this is what has put us above all the rest in our industry." Walters Web Design is pleased to partner with 'Colby Cannon Racing' for the eighth year and we look forward to working with them far into the future.
Colby Cannon Racing Dirt Racing Team Website Photos