Utter Motorsports Dirt Late Model Website Design Launched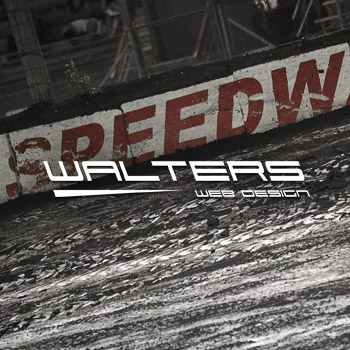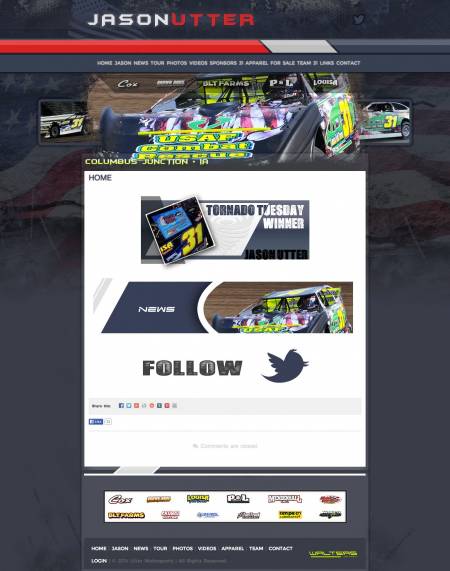 Driver Jason Utter Dirt Late Model Website Design Released
(MAY 29TH, 2014) Jason Utter pilots the number 31 dirt late model, primarily at midwest area dirt tracks. In 2013, Utter closed out the season with a near top ten run at the Knoxville Late Model Nationals then followed up with a runner up finish in the famed Liberty 100.
Now, the team has just rolled into their 2014 racing season. Based in Columbus Junction, Iowa the Utter Motorsports team will be hitting the road for many MLRA and Corn Belt Clash events. The next race on the tour will land them in Oskaloosa, IA as they pull into Southern Iowa Speedway.
Utter Motorsports is excited to debut their new dirt late model website design to the racing community. Please log on at http://www.UtterMotorsports.com to browse the race team website.
Team #31 would like to thank all of their sponsors for their support during the racing season. These include; Louisa Gold Farms Inc. | P & L Transportation | Cox Design & Metal Fabrication | Brown Bros Enterprises | BLT Farms | Wehrs Machine | Dynamic Decals | Cen.pe.co Lubricants | Pro Power Racing Engines | Skubal Electric | Mendenhall Inc  | Podium Ink |
To learn more about sponsorship opportunities with Utter Motorsports, please visit the teams contact page. They would be happy to go in to detail with you about how motorsports marketing can help to grow your business.
Stay tuned to the teams social media page and dirt late model website throughout the racing season to receive up to the minute updates. The new team website will be updated regularly with event changes and race results. Be sure to visit the photo albums as well for any race fans entertainment purposes.
Utter Motorsports
http://www.UtterMotorsports.com
http://www.twitter.com/Utter31
Walters Web Design
http://www.WaltersWebDesign.com
https://www.facebook.com/WaltersWebDesign
http://www.instagram.com/WaltersWeb
Written By: Walters Web Design
About Utter Motorsports
Based in Columbus Junction, Iowa Utter Motorsports fields a dirt late model piloted by 34 year old Jason Utter. In recent years the team has been running with national and regional dirt late model series, picking up numerous wins along the way. Utter began racing in 1989 and has seldom left the racing surface since.
About Walters Web Design
Founded in 2004, Walters Web Design specializes in automotive website development and graphic design. We use advertising and social marketing to help facilitate visitors and potential customers to all our client websites. "We take pride in all of our customer websites and we want each design to be better than our last. We feel this is what has put us above all the rest in our industry." Walters Web Design is pleased to supply the Utter Motorsports Dirt Late Model Website Design for the ninth year and we look forward to working with the team far into the future.
Utter Motorsports Dirt Late Model Website Design Photos