Racing News Website Design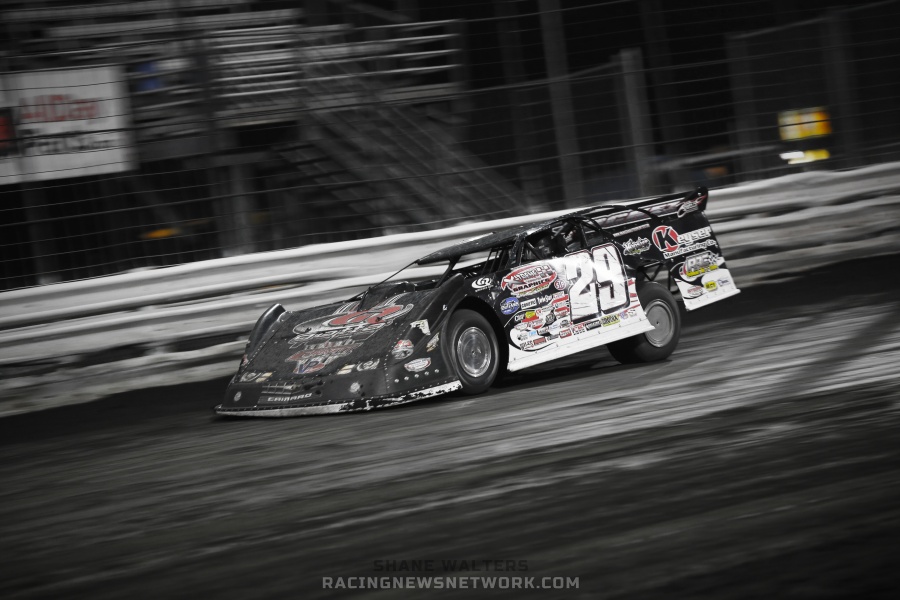 Racing News Website Launches New Site Design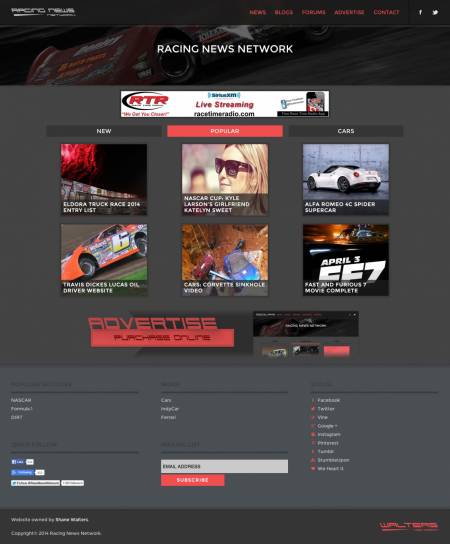 (JULY 20TH, 2014) Racing News Network is proud to announce a brand new website design. The racing news website provides worldwide motorsports news coverage via digital devices.
The new racing news website offers a substantial improvement on the prior design. A more click friendly website with new and popular post links to most pages.
Racing News Network is not a customer website, the racing news site is wholly owned and operated by Walters Web Design. We started the project back in 2009 and it has seen 4 complete website rebuilds since. It has reached surprising traffic growth in the past 12 months.
Later this year we will be visiting several dirt tracks to take pictures of the racing action. Those pictures of course will be shared to your eyes via Racing News Network.
The new section of popular posts will keep visitors on our site longer and give our advertisers more exposure. Beyond the functionality of the website the visual appearance is also much more appealing and stripped down to basics for simplicity. It's built with flat website design colors in mind.
Becoming a website sponsor is easy. We offer yearly advertising programs at just $49 which will give your logo and link visibility on virtually every page of the new website. To learn more about advertising spots available or to purchase your spot today please visit this link.
The primary sponsor of the racing news website is currently sold to Race Time Radio. They offer multiple radio program for the listening pleasure of the motorsports industry. They can be heard on satellite radio via Sirius XM 167.
Author: Walters Web Design
Racing News Network
http://www.RacingNewsNetwork.com
http://www.facebook.com/RacingNewsNetwork
http://www.twitter.com/RaceNewsNetwork
Primary Website Sponsor
http://www.RaceTimeRadio.com
Walters Web Design
http://www.WaltersWebDesign.com
http://www.facebook.com/WaltersWebDesign
http://www.twitter.com/WaltersWeb
Racing News Website Photos