Impact Race Gear Website Re-Launched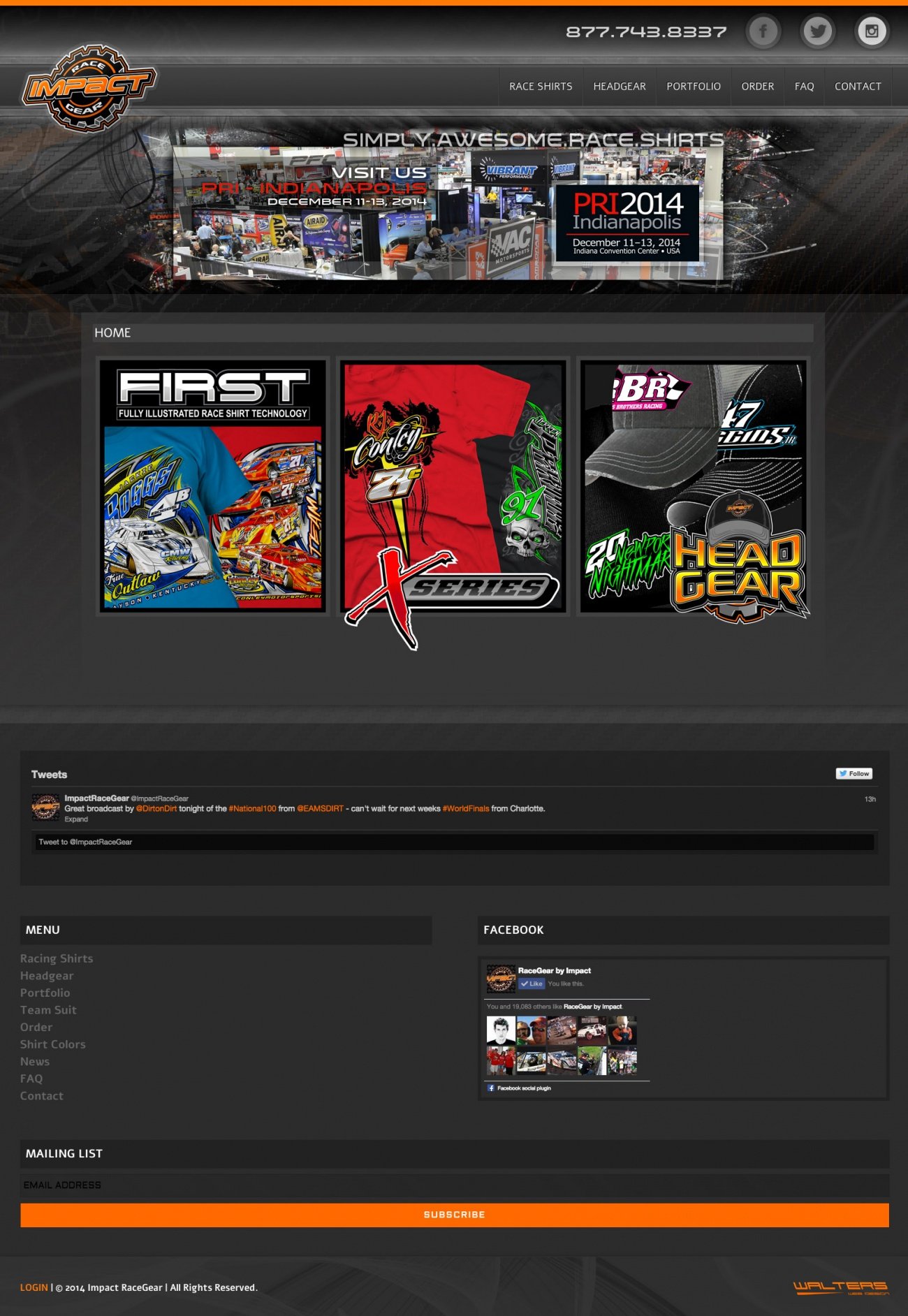 Impact Race Gear Website Launch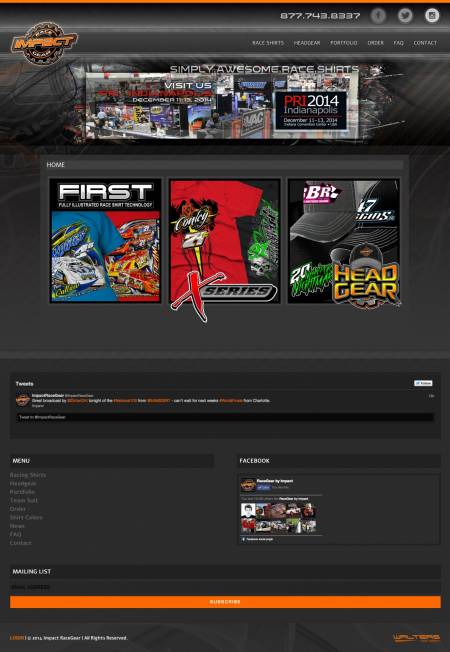 Impact Race Gear, provider of top quality racing shirts and headwear, is debuting a new race gear website design. The site is intended to give race teams, tracks, sanctioning bodies and manufacturers an informed look into the products offered, such as the popular FIRST Series and X-Series racing shirts.
Impact RaceGear, founded in 2013, had a successful inaugural year working with many top regional and national race teams such as Conley Motorsports, Jackie Boggs Racing, Eddie Carrier, Jr. Racing, and Josh McGuire Racing just to name a few. Several top sanctioning bodies and race tracks also chose Impact RaceGear like the Ohio Valley Sprint Car Association and the American Modified Association.
"We are eager to launch this new website with Walters Web Design a St. Louis Missouri-based firm specializing in racing related websites. We feel that we have a lot to offer the racing community with both our screen printing and embroidery divisions", said Jamie Christy of Impact RaceGear. Users can visit the new site by visiting the URL www.impactracegear.com.
Most users of the website will be intrigued by the FIRST Series line of racing shirts which feature a fully illustrated drawing of the driver or team's car. The FIRST Series shirt is a more "traditional" type of racing shirt that people are accustomed to seeing at the track each and every week. The X-Series racing shirt combines a modern "fashion" type of design layout with lower minimum order quantities helping to make it economical for any race team to afford their own custom T-shirts.
Impact RaceGear is poised to become one of the nation's leading providers of racing shirts and headwear to race teams in all forms of motorsports including Dirt Late Models, Winged and Non-Winged Sprint Cars, Dirt Modifieds, Midgets, as well as all forms of stock and asphalt racing. Based out of Northern Kentucky Impact RaceGear is very well located to meet the demands quickly of the eastern United States and the Midwest.
Impact RaceGear contact information:
Telephone: 877 – 743 – 8337
Email: [email protected]
Address: PO Box 286, Vanceburg, KY 41179
Impact Race Gear Website Launch