NC ARCA Racing Team Loading For Chicagoland Speedway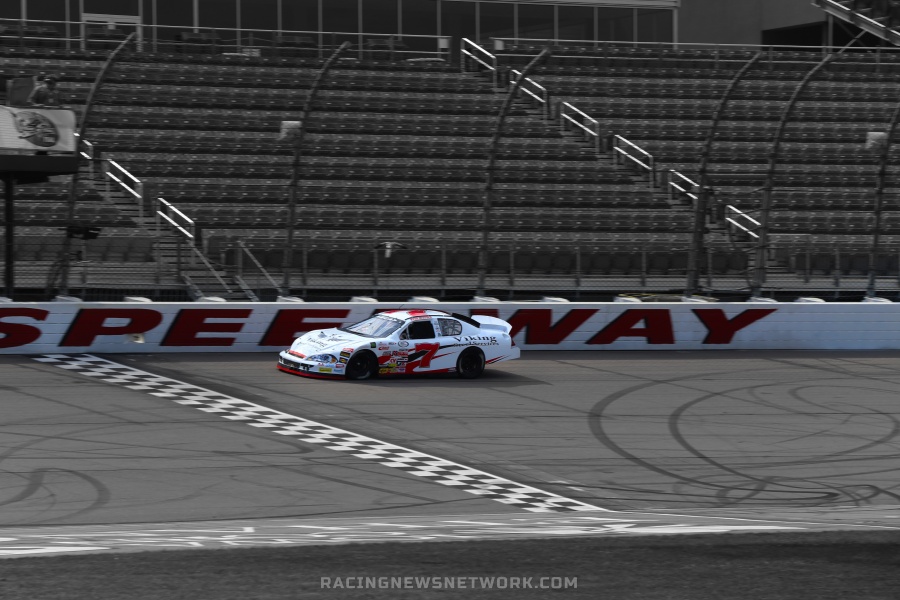 NC ARCA Racing Team In Preparation For Visit To Chicagoland Speedway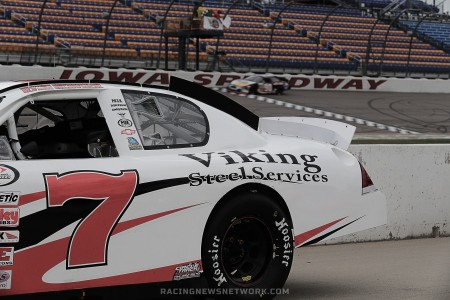 Ryan Heavner Racing is in the final preparations stage as they get the race car and driver ready for a return to the ARCA Racing Series. The NC ARCA Racing Team team will be hitting the road shortly for the 750 mile trip to Chicagoland Speedway. Viking Steel has returned as the primary sponsor of the Heavner Team #14 and makes their 2015 debut on the car. The family business, Triple H Diesel, will also be present on the machine of the family owned racing team.
Just southwest of Chicago sits Chicagoland Speedway, a 1.5 mile tri-oval speedway. Ryan Heavner will be making his debut at the D shaped track. The Scott 150 mile event will be broadcast on Fox Sport 2 for racing fans across the country. This marks the fifth ARCA Racing Series event entered for Ryan Heavner.
Viking Steel Services has partnered with Ryan Heavner Racing in one previous event. They were the primary sponsor of the former #7 car when the team raced at Iowa Speedway during the 2013 racing season.
In April, Ryan Heavner made his first start of the 2015 racing season at Fairgrounds Speedway Nashville. The team placed the car in 17th on the starting grid, Heavner went on to finish 15th.
The team is excited to unload the hauler at Chicagoland Speedway. They are also looking ahead and hope to add a few more events to the 2015 schedule, sponsorship pending.
Ryan Heavner Racing would like to thank all of their sponsors for their support in placing the team on the starting grid. These include; Viking Steel Services, Triple H Diesel, Cutting Edge Stoneworks, Tim Meadows and family, Lawing Marble and LJ Designs. A special thanks also needs to be given to Jeff Buice and Ronnie Brown.
Ryan Heavner Racing is in constant pursuit of new advertising partners. If you are interested in becoming involved with the ARCA Racing Series team please contact them via the team website for more information. Various sponsorship packages are available to fit any budget! They would be happy to explain in detail how motorsports marketing can benefit your business.
Author: Walters Web Design
Ryan Heavner
https://www.RyanHeavner.com
https://www.twitter.com/Ryan7Heavner
https://www.facebook.com/RyanHeavnerRacing
About Ryan Heavner
Ryan Heavner currently competes in the ARCA Racing Series. In 2015, he was approved by NASCAR for competition at the NASCAR Camping World Truck series level.