ARCA Racing Team Chicagoland Speedway Recap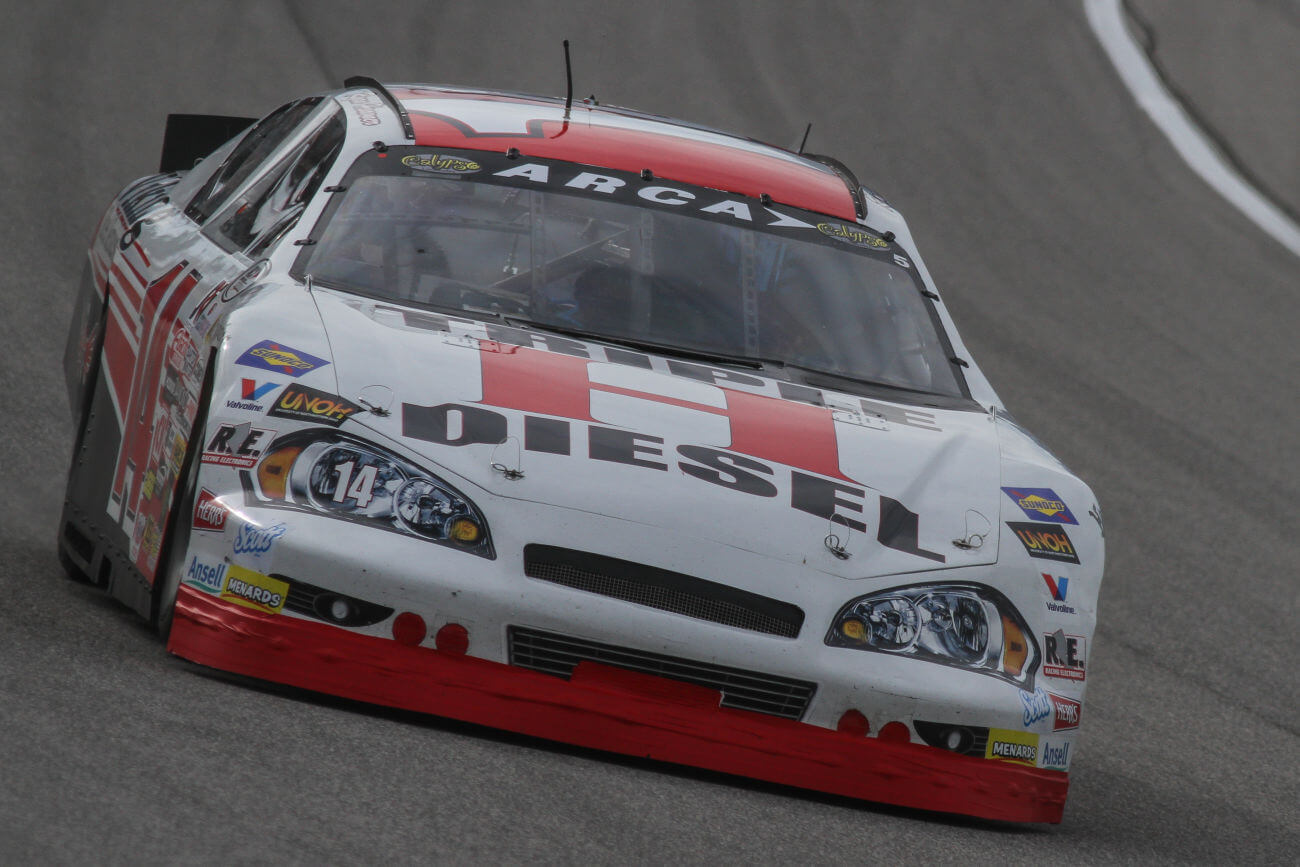 Ryan Heavner 20th At Chicagoland Speedway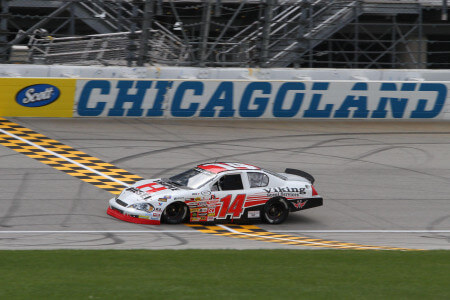 Ryan Heavner visited Chicagoland Speedway with hopes of a good run, his debut on a mile 1/2 circuit. Viking Steel Services had returned as the primary sponsor of the #14 machine and the team looked to give them some extra attention with a good finish. However, engine woes late in the weekend would prevent that.
The weekend started with practice on Friday where after 14 total laps the team was 22nd on the speed charts. A family effort, Dad was heading chassis setup as crew chief while Mom took the role of spotter throughout the weekend.
Ryan Heavner Racing and crew made several changes to the chassis setup in preparations for qualifying. They picked up the pace from practice and placed the car 18th on the starting grid.
Saturday, ARCA officials dropped the green flag on the Scott 150 at Chicagoland Speedway. The green was soon replaced by several yellows as the anxious field of drivers went racing.
Ryan Heavner discovered a new issue early in the race. Everything was looking good until around lap 28 when the car suffered a significant loss in power. After some diagnosis at the North Carolina racing shop, the team has discovered they lost a valve and went down several cylinders.
Ryan Heavner Racing was able to finish the event just shy of the 100 lap scheduled running. Ryan Heavner limped the car across the line in 20th, a few laps down. However, the car was brought back in one piece and aside from the engine repairs needed, only a body wash is required to hit the next ARCA Racing Series event.
Ryan Heavner Racing would like to thank all of their sponsors for their support in placing the team on the starting grid. These include; Viking Steel Services, Triple H Diesel, Cutting Edge Stoneworks, Tim Meadows and family, Lawing Marble and LJ Designs. A special thanks also needs to be given to Jeff Buice and Ronnie Brown.
Ryan Heavner Racing is in constant pursuit of new advertising partners. If you are interested in becoming involved with the ARCA Racing Series team please contact them via the team website for more information. Various sponsorship packages are available to fit any budget! They would be happy to explain in detail how motorsports marketing can benefit your business.
Author: Walters Web Design
Ryan Heavner
https://www.RyanHeavner.com
https://www.twitter.com/Ryan7Heavner
https://www.facebook.com/RyanHeavnerRacing
About Ryan Heavner
Ryan Heavner currently competes in the ARCA Racing Series. In 2015, he was approved by NASCAR for competition at the NASCAR Camping World Truck series level.