H7 RACING TEAM RELEASES NEW WEBSITE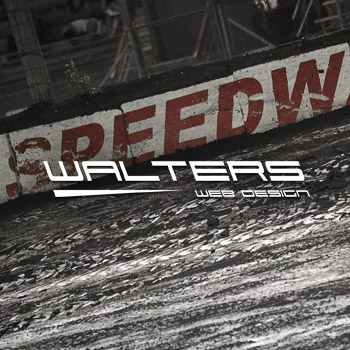 APRIL 18TH, 2012 (ST. LOUIS, MO) 2012 will be a year to remember for Dean McGee, the pilot of the H7 IMCA dirt modified out of Galesburg, IL, as he will be celebrating his 40th year of racing.
McGee, as a youngster grew up following his father, Fibber, to every track throughout the Midwest before he strapped into a stock car of his own. McGee has raced and won behind the wheel of sprints and late models before moving into the familiar blue and yellow H7, owned by Mike Horton, which will mark the 22nd year of that partnership. In, 2011 the team grabbed the runner-up honors in points at both Davenport Speedway and 34 Raceway after finishing in the top five 85% of the time. McGee looks to carry that streak into the 2012 season, which is set to get underway this weekend at the Davenport Speedway on Friday and then 34 Raceway on Saturday.
The team can be seen regularly circling Iowa tracks, Davenport Speedway and 34 Raceway, as well as other tracks throughout the Midwest. Photos dating back from the 80's and forward can be viewed on the new website, as well as full results since 2007. Stay tuned to the news page for race reports throughout the 2012 season. You can also follow the team on popular outlets such as twitter and facebook for quick results and any schedule changes that might occur. Click on the twitter or Facebook links on the website to follow them throughout the 2012 season and beyond. The H7 Racing Team is currently working with VarsiTEES on the design process for McGee's 40th year of racing shirts and those will be available soon.
McGee and The H7 Racing Team are also excited about the continued partnership with Walters Web Design and together are pleased to release the newly designed site to the public. Please log on at http://www.H7RacingTeam.com to browse the new website.
Motorsports design team http://www.WaltersWebDesign.com the manufacturer of this new website is excited to announce the continued partnership with the H7 Racing Team and we look forward to working with the team far into the future.
The H7 Racing Team would like to welcome back Rheinschmidts Carpet Center, 1st Solutions Pro LLC,  Lacky & Sons Monuments, Glass Specialty, Roberts Tire Center, Allen Automotive, Nelsons Auto Salvage, Aftershock Racing Decals, Gustaf Engine & Machine, Tri-State Speed Review, Chris Damitz Photography and WaltersWebDesign.com. The H7 Racing Team would also like to welcome on board Performance Bodies, Snyder Automotive, Fusion Sign Company, VarsiTEES, Precision Performance, QA1and Bassett wheels.
To learn more about sponsorship opportunities with the H7 Racing Team, please visit the team website or email them at [email protected]. They would be happy to go in to detail with you about how motorsports marketing can help to grow your business.
For more information on motorsports design team Walters Web Design please visit us online athttp://www.WaltersWebDesign.com . To receive the latest race team news, photos, videos, results, website and graphic releases please follow us on twitter at http://www.twitter.com/WaltersWeb and we are also on facebook at http://www.facebook.com/WaltersWebDesign .
Follow the H7 Racing Team on twitter at http://www.twitter.com/H7RacingTeam and on facebook as well athttp://www.facebook.com/H7RacingTeam to receive the latest web updates directly from the team.
Visit the new website at http://www.H7RacingTeam.com
Written By: Walters Web Design
About H7 Racing Team
Owned and operated by Mike Horton Sr and family out of Galesburg, IL. The driver of the H7 machine is Dean McGee who has been racing over 40 years grabbing multiple track championships along the way.
About Walters Web Design
Founded in 2004, Walters Web Design specializes in motorsports website development and graphic design. We use advertising and social marketing to help facilitate visitors and potential customers to all our client websites. "We take pride in all of our customer websites and we want each design to be better than our last. We feel this is what has put us above all the rest in our industry." Walters Web Design is pleased to partner with the 'H7 Racing Team' for the seventh year and we look forward to working with them far into the future.
FOLLOW WALTERS WEB DESIGN