LANCE DEHM RACING LAUNCHES NEW WEBSITE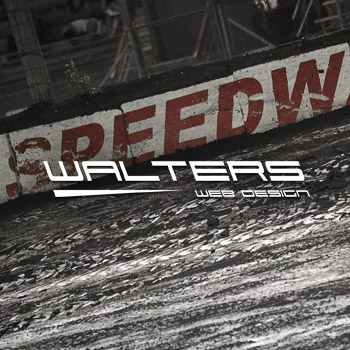 APRIL 25TH, 2012 (ST. LOUIS, MO) Lance Dehm Racing is fresh off a strong year of results and consistency, the is now looking forward to pushing that streak into the new season. Last year circling Illinois area tracks Dehm grabbed the runner up spot in the modified point standings at Farmer City Raceway as well as a top 5 spot at Fairbury Speedway. Lance Dehm Racing welcomes back Sonic Drive-In's of Illinois as the title sponsor of the D1 dirt modified again in 2012.
Lance Dehm Racing is excited about the continued partnership with Walters Web Design and together are pleased to debut the new dirt modified team website to the public. Please log on at http://www.LanceDehmRacing.com to browse the new website.
Motorsports design team http://www.WaltersWebDesign.com the manufacturer of this new website is excited to announce the continued partnership with the Lance Dehm Racing and we look forward to working with the team far into the future.
Lance Dehm Racing would like to thank all of their team partners for their support during the 2012 racing season. These include; Sonic Drive In, Pride Packaging, Livingston Stone Company, Golden Harvest, Pontiac RV, Warren Hartman Trucking Inc., Hagaman & Company Inc., Full Throttle Towing, Schahrer Farms & Trucking, Morris Packaging, Durante Funeral Group, Yoder Woodworking & Construction, Driscoll Motor Company, Team 23 Mowing Service, Printing Craftsmen, Bloomington Edge, Central Illinois Drive, Wessels Carpentry, Coastal Wipers, HartyAuction.com and Debbie Kaye's Salon
Lance Dehm Racing would also like to thank these product partners for their 2012 support. These include; MB Customs, Mars Race Cars, Dyer's Top Rods, JAZ Products, Kwik Change Products, Fusion Graphics & Sign Company, Ultra-Shield Race Products, Landrum Performance Springs, Bilstein Shocks, Robert Anderson Photography and WaltersWebDesign.com.
To learn more about sponsorship opportunities with Lance Dehm Racing, please visit the teams contact page. They would be happy to go in to detail with you about how motorsports marketing can help to grow your business.
For more information on motorsports design team Walters Web Design please visit us online athttp://www.WaltersWebDesign.com . To receive the latest race team news, photos, videos, results, website and graphic releases please follow us on twitter at http://www.twitter.com/WaltersWeb and we are also on facebook at http://www.facebook.com/WaltersWebDesign .
Visit the new team website at http://www.LanceDehmRacing.com
Written By: Walters Web Design
About Lance Dehm Racing
Lance Dehm has been racing for 22 years, recently this has led him to piloting dirt modified cars circling Illinois and surrounding area tracks. Dehm has grabbed multiple track championships including his 2010 championship at Fairbury Speedway.
About Walters Web Design
Founded in 2004, Walters Web Design specializes in motorsports website development and graphic design. We use advertising and social marketing to help facilitate visitors and potential customers to all our client websites. "We take pride in all of our customer websites and we want each design to be better than our last. We feel this is what has put us above all the rest in our industry." Walters Web Design is pleased to partner with 'Lance Dehm Racing' for the fourth year and we look forward to working with them far into the future.
FOLLOW WALTERS WEB DESIGN