KYLE SAUDER RACING RELEASES NEW WEBSITE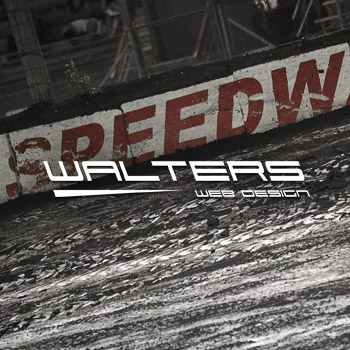 APRIL 30TH, 2012 (ST. LOUIS, MO) Kyle Sauder is fresh off a sprint car championship title at the famed Limaland Speedway. Beyond the track championship Sauder drove the AAA Insurance machine to six feature wins. The Clayton, OH based dirt team owned by Dave Jessup Racing is now embracing the 2012 season looks forward to tackling new challenges.
Kyle Sauder is excited about the continued partnership with Walters Web Design and together are pleased to debut the new dirt sprint car team website to the public. Please log on at http://www.KyleSauder.com to browse the new website.
Motorsports design team http://www.WaltersWebDesign.com the manufacturer of this new website is excited to announce the continued partnership with the Kyle Sauder and we look forward to working with the team far into the future.
Dave Jessup Racing and Kyle Sauder would like to thank all of their team partners for their support during the 2012 racing season. These include; AAA Insurance | Comer | The Loan Star Pawn Shop | Ohio Wire Cloth | Brookville Auto Parts | Terry Henricks Chrysler Dodge | Duncan Oil | Engler Machine | Eagle Motorsports | Hooiser Tire | K&N Performance Filters | FK Rod Ends | Outerwears Racing Accessories | AllStar Performance | Impact Racing | WaltersWebDesign.com.
To learn more about sponsorship opportunities with Dave Jessup Racing, please visit the teams contact page. They would be happy to go in to detail with you about how motorsports marketing can help to grow your business.
Stay tuned to the teams social media pages and website throughout the new racing season to receive up to the minute updates. The new team website will be updated regularly with event changes and race results. Be sure to visit the photo albums as well for any race fans entertainment purposes.
Kyle Sauder
http://www.KyleSauder.com
http://www.twitter.com/KyleSauder
http://www.twitter.com/KSauderRacing
http://www.facebook.com/KyleSauderRacing
Walters Web Design
http://www.WaltersWebDesign.com
http://www.twitter.com/WaltersWeb
http://www.facebook.com/WaltersWebDesign
Visit the new team website at http://www.KyleSauder.com
Written By: Walters Web Design
About Dave Jessup Racing
Based in Clayton, OH Dave Jessup Racing fields a dirt sprint car piloted by Kyle Sauder. The team captured the 2011 Limaland Speedway points championship. Jessup began racing in 1978 and has fielded a sprint car since 2003.
About Walters Web Design
Founded in 2004, Walters Web Design specializes in motorsports website development and graphic design. We use advertising and social marketing to help facilitate visitors and potential customers to all our client websites. "We take pride in all of our customer websites and we want each design to be better than our last. We feel this is what has put us above all the rest in our industry." Walters Web Design is pleased to partner with 'Kyle Sauder' for the fourth year and we look forward to working with them far into the future.
FOLLOW WALTERS WEB DESIGN