CARS PRO CUP: Ryan Heavner Set For Return To Myrtle Beach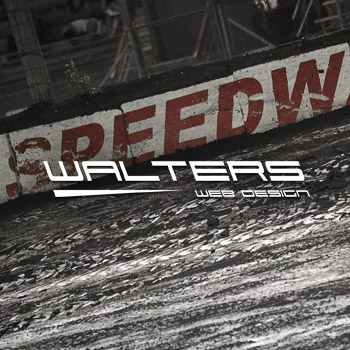 AUGUST 9TH, 2012 (ST. LOUIS, MO) Ryan Heavner is eagerly awaiting his return to Myrtle Beach Speedway in Myrtle Beach, South Carolina. Heavner will enter the speedway and popular vacation destination August 11th chasing his first CARS Pro Cup Series victory at the conclusion of the two-hundred-fifty lap event.
Heavner has already visited the victory lane at Myrtle Beach Speedway in his one and only prior visit to the semi-banked South Carolina track. Following the Pro Challenge Series in 2009 Heavner qualified second and went on to grab the win.
This is one of the larger tracks on the Pro Cup tour at 0.538 miles which generally plays into the sixteen-year-old drivers favor. "Myrtle Beach is really hard on tires", explained Heavner. Tire management is always an important factor it's just amplified there and the team is already preparing a proper tire strategy.
Ryan Heavner is entered to drive the Bob Schacht Motorsports #77 machine with the intent of signing the $5,300 check awarded to the driver crossing the line ahead of the field. Jeff and Linda Wilkinson with team sponsor Jeff's Auto Sales will again be in attendance. With a seating capacity of 12,000 Ryan anticipates the night of entertainment for all supporters and fan that attend.
Stay tuned to the Ryan Heavner Racing website throughout the season for press, race results as well as track photos. Point your browsers to http://www.RyanHeavner.com to check in on the happenings within the team.
Fans can visit http://www.CarsProCup.com to purchase tickets for the upcoming event.
To learn more about sponsorship opportunities with Ryan Heavner and Bob Schacht Motorsports, please visit the teams contact page. They would be happy to go in to detail with you about how motorsports marketing can help to grow your business.
Ryan Heavner would like to thank all of the team partners that helped him achieve a place on the grid following the CARS Pro Cup Series. These include; The Bleeding Cross, Noblot Jewelers, Times Oil Corporation, Jeff's Auto Sales, Printing Pro, LJ DeZigns and Walters Web Design.
Ryan Heavner
http://www.RyanHeavner.com
http://www.twitter.com/RyanHeavner
http://www.BSM75.com
PUSH Foundation
http://www.PUSH-Foundation.com
http://www.BleedingCross.com
Walters Web Design
http://www.WaltersWebDesign.com
http://www.twitter.com/WaltersWeb
http://www.facebook.com/WaltersWebDesign
About Ryan Heavner
Ryan Heavner currently competes in the CARS Pro Cup Series. In 2011, he was a competitor in the ARCA Racing Series and looks to return to that division of competition soon. Ryan Heavner formed the PUSH foundation in 2012 with plans to spread his message. Ryan's racing career and accomplishments began when he was 5 and through "Praying Until Something Happens he has established priorities for what has been a successful and valuable new ministry.
About Walters Web Design
Founded in 2004, Walters Web Design specializes in motorsports website development and graphic design. We use advertising and social marketing to help facilitate visitors and potential customers to all our client websites. "We take pride in all of our customer websites and we want each design to be better than our last. We feel this is what has put us above all the rest in our industry."
Author: Walters Web Design
FOLLOW WALTERS WEB DESIGN