NEW WEBSITE: Sage Karam Joins Schmidt Peterson Motorsports Indy Lights, Launches New Website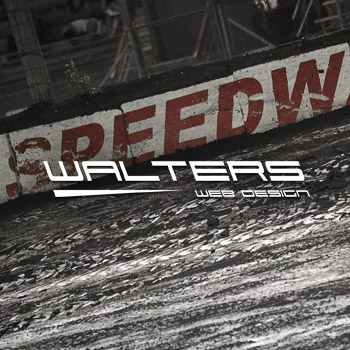 INDIANAPOLIS (March 8, 2013) – Sage Karam, the third-place finisher in the 2012 Pro Mazda (formerly Star Mazda) Championship, will drive in the 2013 Firestone Indy Lights Series for Schmidt Peterson Motorsports (SPM).
With the addition of Karam, the Schmidt Peterson Motorsports Firestone Indy Lights team now includes the top-three finishers in the 2012 Pro Mazda Championship, which is the rung in the Mazda Road to Indy ladder directly below Firestone Indy Lights.
In 2012, Karam, 17, recorded three wins, two poles, 10 podiums and three track records driving for Andretti Autosport in the Pro Mazda Series. He battled Jack Hawksworth and Gabby Chaves during each race weekend, but the three competitors will unite as teammates at SPM.
"One of the most exciting things I am looking forward to this year is working with proven and talented teammates in Jack and Gabby," Karam said. "I feel both of these guys will push my driving to the next level and I believe we will feed off of each other's progress. Hopefully we'll all bring something to the table each race weekend."
Team owner Sam Schmidt is eager to add Karam to his Firestone Indy Lights arsenal as the team seeks its seventh championship. Karam turned his first laps in an Schmidt Peterson Motorsports car at a two-day test with SPM at Sebring International Raceway March 7-8.
"We've been watching Sage throughout the entire Mazda Road to Indy ladder, and he has excelled in both USF2000 and Pro Mazda, so we have high expectations for his first year in Firestone Indy Lights," Schmidt said. "Age is always something to consider, but from what we've seen in Sage's recent racing seasons, he is mature beyond his years in the car. He has knowledge of many of the circuits we'll be racing at this year, so from that standpoint he won't be a pure rookie."
Karam, of Nazareth, Penn., was drawn to SPM because of its consistency in winning Firestone Indy Lights Championships.
"In 2012 SPM's four Firestone Indy Lights cars had no mechanical DNFs and won seven races, which is huge," Karam said. "When I visited their shop, I felt their chemistry was in line with my competitive personality. I believe SPM will give me the best possible chance of winning."
Schmidt Peterson Motorsports has developed a formula with proven results in its Firestone Indy Lights cars, and Karam is focused on improving his racecraft in a car he knows will be fast.
"In retrospect, I have always been somewhat of a development driver in the USF2000 and Pro Mazda cars, but now I'm stepping into a car that has been developed out, and the focus can shift to my driving," Karam said. "The beauty of being with a team like SPM is that there is no guessing. I can have total faith in whatever they do."
Comfort Revolution, a company that has backed Karam's career for several years, will sponsor his car again in 2013.
"Sage is a young man with tremendous natural talent, and I think he's going to do great things in the racing industry," said Michael Fux, CEO of Comfort Revolution. "Having a ride with Schmidt Peterson Motorsports, Sage will be someone to look out for."
Karam and his SPM teammates Jack Hawksworth and Gabby Chaves will hit the Streets of St. Petersburg for the Honda Grand Prix of St. Petersburg on March 23.
Sage Karam
http://www.SageKaram.com
http://www.twitter.com/SageKaram
Walters Web Design
http://www.WaltersWebDesign.com
http://www.twitter.com/WaltersWeb
http://www.facebook.com/WaltersWebDesign
SAGE KARAM AT A GLANCE: 
Age: 18
Hometown: Nazareth, Pennsylvania
Twitter Handle: @SageKaram
Website: SageKaram.com
Racing Highlights:
2012:
3 wins, 2 poles, 10 podiums and 3 track records driving for Andretti Autosport in the Pro Mazda Series
3rd place overall in Pro Mazda Championship
2011:
Star Mazda Rookie of the Year driving for Andretti Autosport
2 wins, making Karam youngest-ever winner in Pro Mazda Series
5th place overall in Pro Mazda Championship
Voted Most Popular Driver in Pro Mazda Series
2010: 
USF2000 Series Champion and Rookie of the Year
9 wins, 10 poles driving for Andretti Autosport in USF2000
Sports Illustrated Kids Top 10 Athlete of the Year award winner
2009:
3rd place overall in Skip Barber National Series
Won Skip Barber Rising Star Award
About Sage Karam
Sage Karam is a talented young American racing driver launching a career in competitive open wheel racing through INDYCAR's Mazda Road to Indy development program. He has previously competed in various karting series, eventually becoming a 35-time World Karting Association and IRL Stars of Karting National champion. At the age of 13, Karam was the youngest driver to win the annual Skip Barber Karting Scholarship Shoot-out. In addition, he was the only American driver to compete in both a national karting championship and an open-wheel professional series fulltime in 2009. For more information, visit www.SageKaram.com and follow Sage on Twitter twitter.com/SageKaram88.
About Schmidt Peterson Motorsports:
Schmidt Peterson Motorsports (SPM) was established in 2001 and is owned by former IndyCar driver Sam Schmidt and Ric Peterson. Schmidt was paralyzed (quad) in 2000 after an accident during testing at Walt Disney World Speedway in Orlando, Fla. SPM fields cars in the IZOD IndyCar Series, including the Indianapolis 500, and Firestone Indy Lights. SPM is the most successful team in Firestone Indy Lights history with 53 race wins and six championships. In addition, SPM has qualified 14 cars in the Indianapolis 500 since 2001 and, in 2011, won the coveted Indy 500 pole. SPM also fields the #77 Schmidt Peterson Hamilton HP Motorsports IndyCar entry driven by Simon Pagenaud, the 2012 IZOD IndyCar Series Rookie of the Year.
About Walters Web Design
Founded in 2004, Walters Web Design specializes in motorsports website development and graphic design. We use advertising and social marketing to help facilitate visitors and potential customers to all our client websites. "We take pride in all of our customer websites and we want each design to be better than our last. We feel this is what has put us above all the rest in our industry." Walters Web Design is pleased to partner with the Sage Karam for the seventh year and we look forward to working with the team far into the future.
PHOTOS