NEW WEBSITE: ALEX PETTAS RELEASES NEW WEBSITE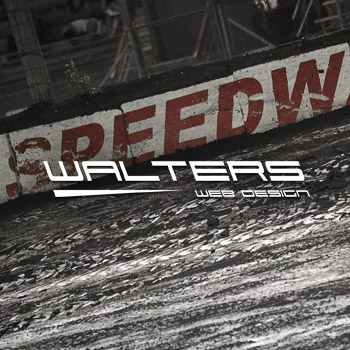 MARCH 13TH, 2013 (ST. LOUIS, MO) Team Ti64 just returned from a trip to Tampa, Florida where the team entered the Ti64 Titanium sprint car into the "King of 360′s" Winter Nationals hosted at East Bay Raceway Park. The current 2013 tour features events under a wide range of national racing series banners. The team is enthusiastic to get started in their chase of victories as well as representing and showcasing their great partners products and services.
The 2013 tour has just begun and now the team is engaged in preparations for the United Sprint Car Series event this weekend at Tennessee National Raceway. This is a track that has some notes featured in the team notebook as they have visited several times in recent years.
Alley Cat Racing is excited to debut their new dirt sprint car team website to the motorsports community. Please log on at http://www.APettas.com to browse the new website.
Alley Cat Racing would like to thank all of their sponsors for their continued support of our program. These include; Ti64 Titanium, Butlerbuilt Seat Systems, Engler Machine & Tool, Afco, Schaeffer's Racing Oil, Evansville Powder Coating, Ti22 Performance, FastTime Studios, TopSavings.org, Hinchman Racewear, Spec Racing Engines, KBC Graphix, Ted Brown's Quality Paint and Body Shop, DragstersforSale.com, Wix Filters and Walters Web Design.
To learn more about sponsorship opportunities with Alley Cat Racing, please visit the contact page of the new website. They would be happy to explain in detail how motorsports marketing can benefit your business.
Stay tuned to the teams social media page and website throughout the new racing season to receive up to the minute updates. The new team website will be updated regularly with event changes and race results. Be sure to visit the photo albums as well for any race fans entertainment purposes.
Alex Pettas Motorsports
http://www.APettas.com
http://www.facebook.com/APettas
Walters Web Design
http://www.WaltersWebDesign.com
http://www.twitter.com/WaltersWeb
http://www.facebook.com/WaltersWebDesign
About Alex Pettas Motorsports
Alex Pettas Motorsports fields a dirt sprint car on the national sprint car racing circuit. Proudly supported by Ti64 Titanium as the primary sponsor of the team.
About Walters Web Design
Founded in 2004, Walters Web Design specializes in motorsports website development and graphic design. We use advertising and social marketing to help facilitate visitors and potential customers to all our client websites. "We take pride in all of our customer websites and we want each design to be better than our last. We feel this is what has put us above all the rest in our industry." Walters Web Design is pleased to partner with 'Alex Pettas Motorsports' for the fourth year and we look forward to working with the team far into the future.