NEW WEBSITE: Lance Dehm Racing Debuts New Website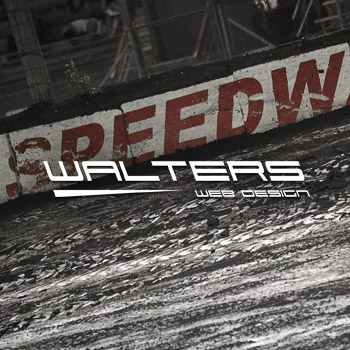 MARCH 27TH, 2013 (ST. LOUIS, MO) Lance Dehm pilots the SONIC Drive-In D1 dirt modified around Midwest area race tracks. Specifically, the forty-two-year-old driver from Chatsworth, IL can be found bouncing off the rim of the cushion which is usually placed just a few inches from the concrete retaining walls.
Lance Dehm comes off a streak of wins from the previous dirt modified racing season which included a track championship at the ¼ mile semi-banked Fairbury Speedway. Lance Dehm Racing has prepared their MB Custom chassis for the same level of stiff dirt modified competition expected during the 2013 season, which will start in just a few days.
Lance Dehm Racing is excited to debut their new dirt modified team website to the motorsports community. Please log on at http://www.LanceDehmRacing.com to browse the new website.
Lance Dehm Racing would like to thank all of their dirt modified sponsors for the continued support of their racing program. These include; SONIC America's Drive-In, Pride Packaging, Livingston Stone Company, Golden Harvest, Pontiac RV, Warren Hartman Trucking, Full Throttle Towing & Auto Body, Hagaman & Company, Schahrer Farms & Trucking, Kingdom Farms, Morris Packaging, Driscoll Motors, Printing Craftsmen, Wessels Carpentry, Coastal Wipers, HartyAuction.com and Debbie Kaye's Salon.
Additionally, Lance Dehm Racing would like to extend a special thanks to their product partners. These include; MB Customs, MARS Race Cars, CMD Race Shocks, RePlay XD, Ultra-Shield Race Products, Kwik Change Products, Fusion Sign Company, Jaz Products, Dyer's Top Rods, braille lithium battery, Bilstein Shocks, Schaeffer's Racing Oil and Walters Web Design.
To learn more about sponsorship opportunities with Lance Dehm Racing, please visit the contact page of the new website. They would be happy to explain in detail how motorsports marketing can benefit your business.
Stay tuned to the teams social media page and website throughout the racing season to receive up to the minute updates. The new team website will be updated regularly with event changes and race results. Be sure to visit the photo albums as well for any race fans entertainment purposes.
Lance Dehm Racing
http://www.LanceDehmRacing.com
http://www.facebook.com/DehmMotorsports
Walters Web Design
http://www.WaltersWebDesign.com
http://www.twitter.com/WaltersWeb
http://www.facebook.com/WaltersWebDesign
About Lance Dehm Racing
Lance Dehm Racing is a motorsports team sponsored by SONIC Drive-In of Normal, IL. Driver Lance Dehm has been racing UMP Dirt Modifieds for 23 years. He is now running an MB Custom Modified powered by Dargie Engines.
About Walters Web Design
Founded in 2004, Walters Web Design specializes in motorsports website development and graphic design. We use advertising and social marketing to help facilitate visitors and potential customers to all our client websites. "We take pride in all of our customer websites and we want each design to be better than our last. We feel this is what has put us above all the rest in our industry." Walters Web Design is pleased to partner with 'Lance Dehm Racing' for the fifth year and we look forward to working with the team far into the future.
Written By: Walters Web Design