Pro Cup: Ryan Heavner Returns To The Motor Mile Speedway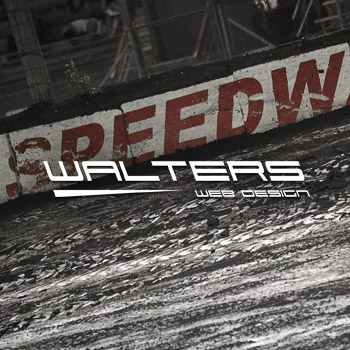 Heavner Will Make 2013 Debut At Motor Mile Speedway
(MAY 25TH, 2013) Ryan Heavner has been scratching and clawing, in a relentless search for financial backing that would allow the North Carolina driver to climb back into the cockpit of a racecar. Now, after a new partnership with Wes Gonder Racing, Heavner will head to Radford, VA and the Motor Mile Speedway and climb into the cockpit of the #33 machine.
A few weeks ago it looked like Heavner would be taking a car owner role at the upcoming Pro Cup Series events. While this still may be the case a few weeks down the road when the series heads to Myrtle Beach Speedway it certainly is not the case for the next event on the scheduled tour.
June 8th, Ryan Heavner Racing with backing and support from Wes Gonder Racing will be competing at the Motor Mile Speedway. He will be piloting the car owned by himself but the machine will be sporting an unfamiliar number #33 on the door. The narrow Motor Mile Speedway extends just under a 1/2 mile and features 15 degrees of corner banking. Heavner visited the track twice in 2012 and brought home a 6th and 7th place result.
Work on the ARCA Racing Series machine is still in progress. Ryan Heavner Racing plans to provide photos and other information as the build of the car progresses. However, at this point a lot of work still needs to be done in preparations for the Winchester Speedway event.
This trip to Radford, VA and Motor Mile Speedway has been made possible by hard work and true dedication from Wes Gonder and his Dad along with Heavner. The team has been working long into the night to provide the best racecar possible. Heavner will now reach the starting grid with upgraded equipment and a backing of knowledge and support from Wes Gonder Racing.
Off the racetrack, Ryan Heavner is continuing to promote his P.U.S.H. Foundation (Pray Until Something Happens). This Sunday, he will make an appearance at Lebanon Methodist to the youth about prayer as well as introducing the Bleeding Cross.
Stay tuned to the teams social media page and website (http://www.RyanHeavner.com) to receive up to the minute updates. The team website is updated regularly with press, photos, race results and event recaps. Be sure to browse the photo albums as well for any race fans entertainment purposes provided from within the team operations.
To learn more about sponsorship opportunities with Ryan Heavner, please visit the teams contact page. They would be happy to go in to detail with you about how motorsports marketing can help to grow your business.
Ryan Heavner would like to thank all of the team partners that helped him achieve a place on the grid following the CARS Pro Cup Series. These include; Wes Gondor, Abby Champion C.P.A., Printing Pro, Pro Systems, Noblot Jewelers, Bleeding Cross, Times Oil Corporation and our special friend Ronnie Brown.
Ryan Heavner
http://www.RyanHeavner.com
http://www.twitter.com/RyanHeavner
PUSH Foundation
http://www.PUSH-Foundation.com
Primary Sponsors
http://www.JeffsAutoSales.com
http://www.BleedingCross.com
About Ryan Heavner
Ryan Heavner currently competes in the CARS Pro Cup Series. In 2011, he was a competitor in the ARCA Racing Series and looks to return to that division of competition soon. Ryan Heavner formed the PUSH foundation in 2012 with plans to spread his message. Ryan's racing career and accomplishments began when he was 5 and through "Praying Until Something Happens he has established priorities for what has been a successful and valuable new ministry.
Written By: Walters Web Design