DIRT RACING: New Davenport Speedway Website Design Launched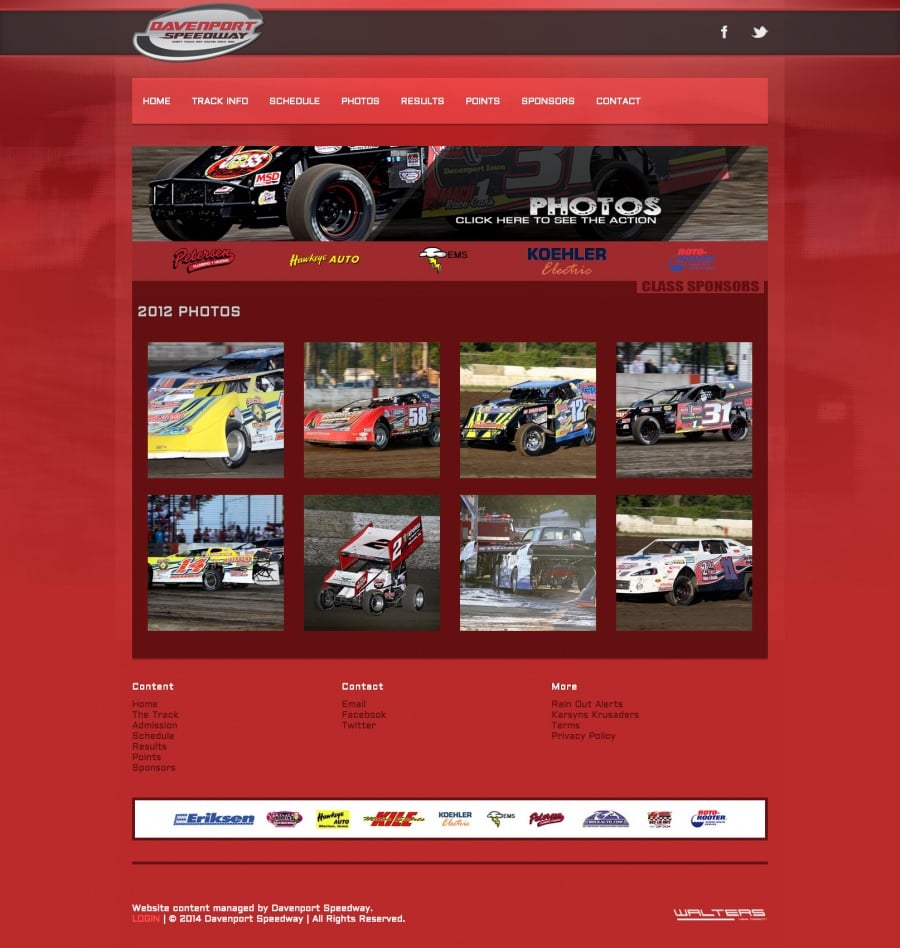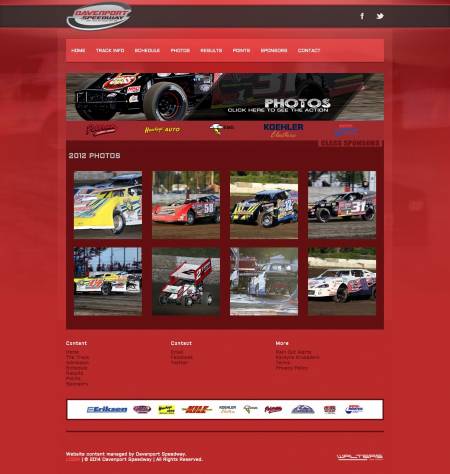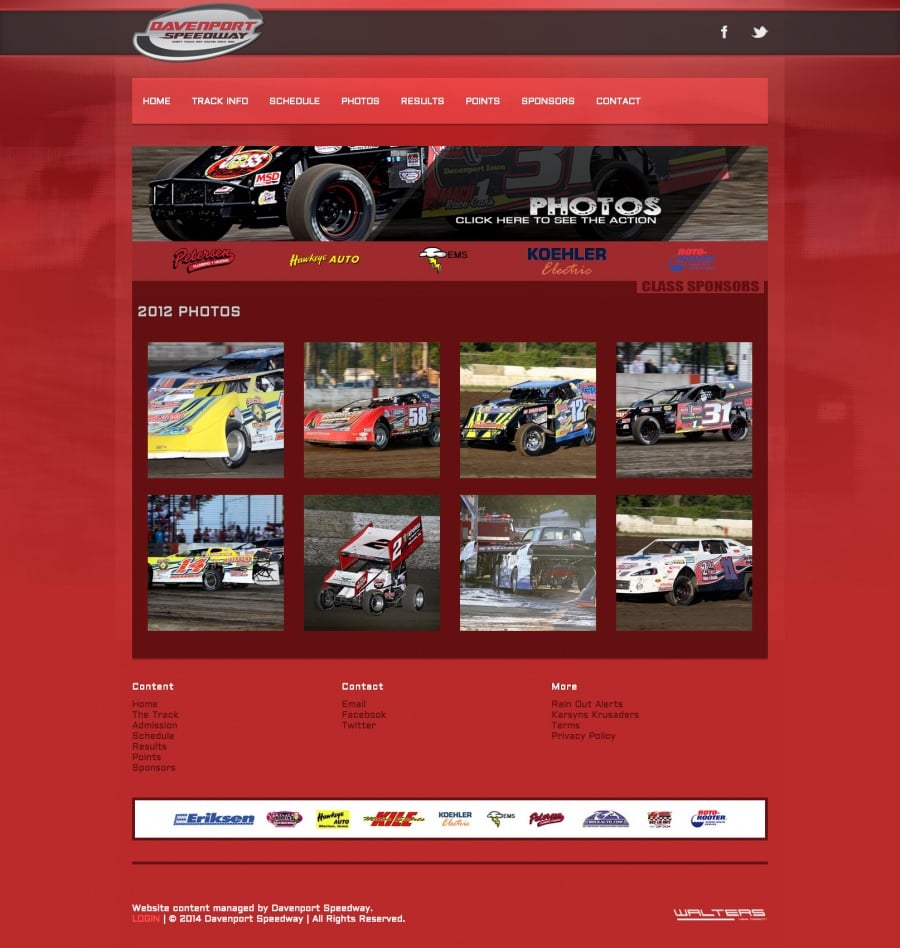 Davenport Speedway Website Design Launched
(MARCH 9TH, 2014) The Davenport Speedway website design has been refreshed top to bottom. The Iowa dirt track operated by Drt Trak Racing Incorporated will drop the green flag on a brand new racing season in April. The IMCA Deery Brothers Summer Series is set to host the opening round on the famed speedway April 11th.
On April 18th, national stars of the dirt late model racing scene will fill the paddock. The Midwest Sanction Showdown features a combo series event with sanctions from the Cornbelt Clash, MARS and ALMS Series. The dirt late models will dust off the 1/2 mile track in front of packed Davenport Speedway grandstands.
Located at the Mississippi Valley Fairgrounds in Davenport, IA you'll find a semi-banked ¼ mile speedway wrapped by a ½ mile track. Fans are entertained every Friday night by sideways dirt racing action in five divisions.
Weekly racing classes include IMCA Late Model, IMCA Modified, IMCA Sport Modified, Street Stock and 4-Stocks. These classes will compete for points every Friday, with the exception of a few special event races, through August.  The All-Star Classic which will close out the 2014 season, is set for September 20th on the half mile.
Davenport Speedway is excited to debut their speedway website design to the motorsports community. Please log on at http://www.DavenportSpeedway.com to browse the new dirt track website.
Drt Trak Racing, Inc. would like to thank their class sponsors and pace car sponsor for their continued support in local stock car racing at Davenport Speedway. These include; Petersen Plumbling & Heating, Hawkeye Auto, EMS Heating & Cooling, Koehler Electric, Roto-Rooter Plumbing & Drain Service, and Eriksen Chevrolet-Buick.
Additionally, Davenport Speedway sponsors include; JC Dubil Race Car Parts, Kile Motor Sports, and RockAuto.com.
Davenport Speedway is in constant pursuit of new advertising partners. If you are interested in becoming involved with the dirt speedway please contact them via website for more information. They would be happy to explain in detail how motorsports marketing can benefit your business.
Stay tuned to the new speedway website design throughout the racing season to receive up to the minute updates. The speedway website, managed by Davenport Speedway will be updated regularly with event changes and race results. Be sure to visit the photo albums as well for any race fans entertainment purposes.
Davenport Speedway
http://www.DavenportSpeedway.com
http://www.facebook.com/DavenportSpeedway
http://www.twitter.com/DavenportSpeed
Walters Web Design
http://www.WaltersWebDesign.com
http://www.twitter.com/WaltersWeb
http://www.facebook.com/WaltersWebDesign
Written By: Walters Web Design
About Davenport Speedway
Owned and operated by Drt Trak Racing, Inc. Davenport Speedway hosts Friday night dirt racing events. The complex features two tracks on the same Davenport, Iowa grounds. One of which is a ¼ mile and the other a much larger ½ mile.
About Walters Web Design
Founded in 2004, Walters Web Design specializes in motorsports website development and graphic design. We use advertising and social marketing to help facilitate visitors and potential customers to all our client websites. "We take pride in all of our customer websites and we want each design to be better than our last. We feel this is what has put us above all the rest in our industry." Walters Web Design is pleased to partner with 'Davenport Speedway' for the second year and we look forward to working with them far into the future.
Davenport Speedway Website Design Photos