DIRT LATE MODEL: Brandon O'Neil Racing Website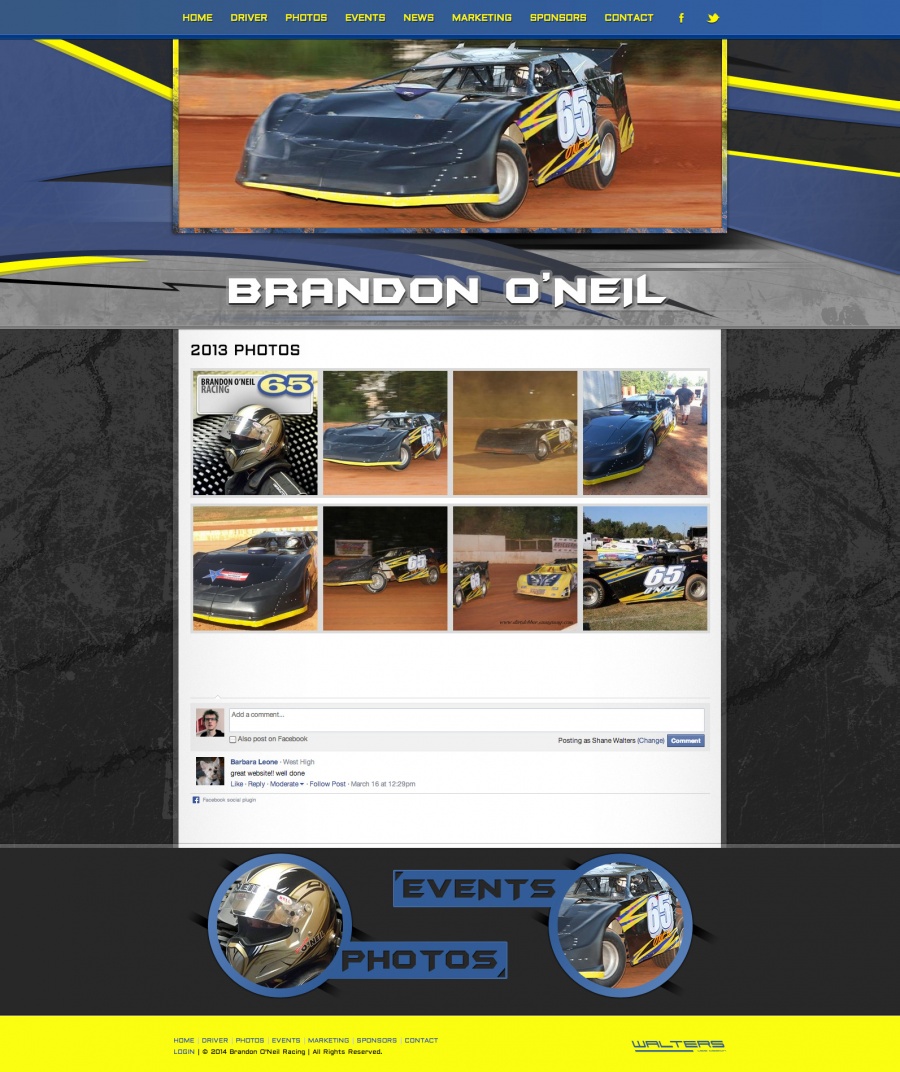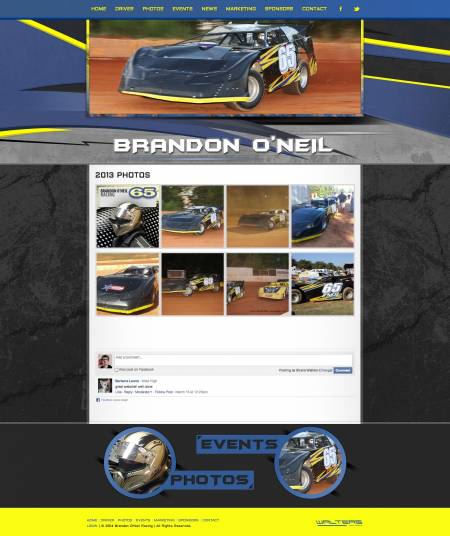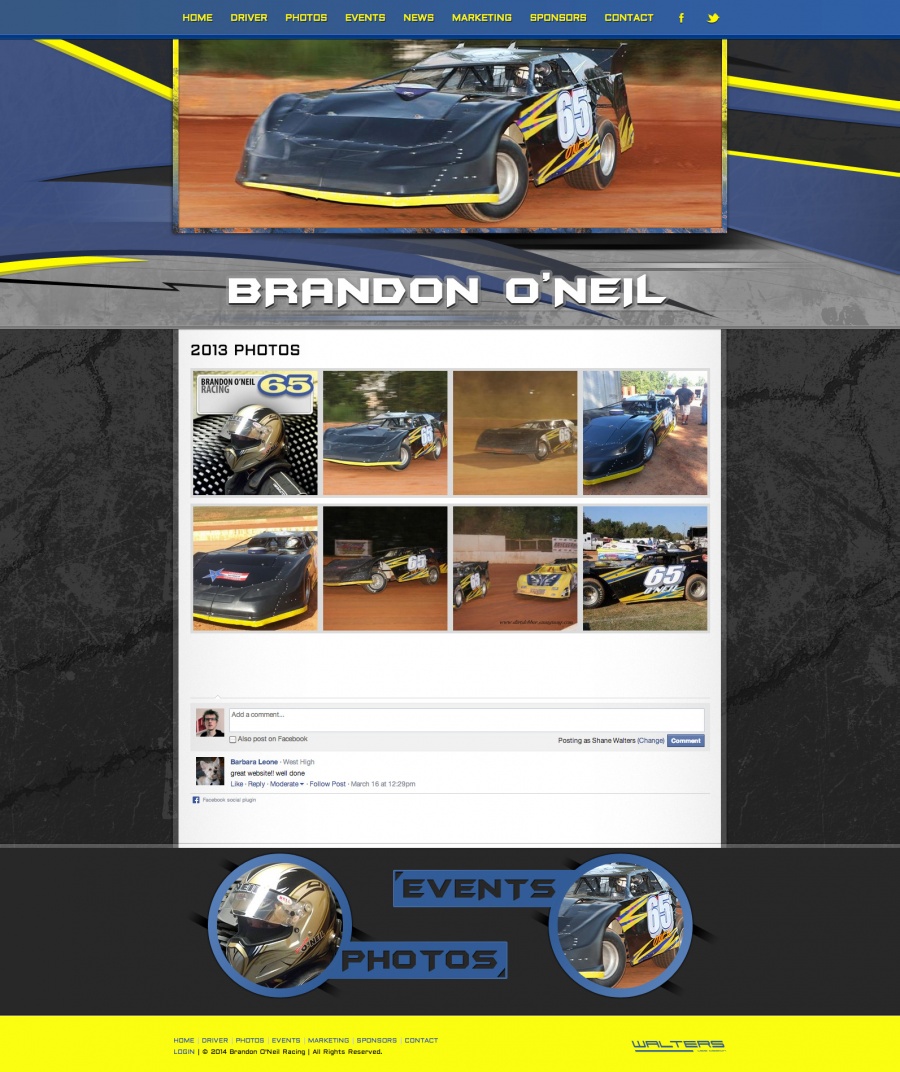 Brandon O'Neil Racing Website
(MARCH 18TH, 2014) Brandon O'Neil Racing is set to debut their 2014 dirt late model machine at Carolina Speedway on March 21st. Introduced to racing at a young age, racing has become something O'Neil cannot live without. The North Carolina driver has picked up over 500 wins in various stages of the racing ladder.
Brandon O'Neil began his career on asphalt in 1/4 midgets where he became the Syracuse, New York track champion. He later moved to race on dirt with the World Karting Association where he picked up another championship at Woodleaf. This led him to his current position as dirt late model driver, a seat he's sat in since age 22.
Brand O'Neil Racing will unload at two North Carolina tracks in 2014. Carolina Speedway and East Lincoln Speedway both hold reservations on the 2014 O'Neil Racing schedule.
Brandon O'Neil Racing is excited to debut their new dirt late model website to the motorsports community. Please log on at http://www.BrandonONeilRacing.com to browse the new team website.
Brandon O'Neil Racing would like to thank all of their sponsors for their help with the upcoming dirt sprint car season. These include; United Mobile Auctions, Rent-A-Tent and Bao Events.
Brandon O'Neil Racing is in constant pursuit of new advertising partners. If you are interested in becoming involved with the racing team please contact them via the dirt late model team website for more information. Various sponsorship packages are available to fit any budget! They would be happy to explain in detail how motorsports marketing can benefit your business.
Stay tuned to the dirt late model website throughout the racing season to receive up to the minute updates. The new team website, managed by Brandon O'Neil Racing will be updated regularly with event changes and race results. Be sure to visit the photo albums as well for any race fans entertainment purposes.
Brandon O'Neil Racing
http://www.BrandonONeilRacing.com
http://www.facebook.com/brandon.oneil.963
http://twitter.com/boneil56
Walters Web Design
http://www.WaltersWebDesign.com
http://www.facebook.com/WaltersWebDesign
http://www.twitter.com/WaltersWeb
Written By: Walters Web Design
About Brandon O'Neil Racing
Brandon O'Neil Racing is a dirt racing team based in the North Carolina. The team races weekly at Carolina Speedway and East Lincoln Speedway.
About Walters Web Design
Founded in 2004, Walters Web Design specializes in motorsports website development and graphic design. We use advertising and social marketing to help facilitate visitors and potential customers to all our client websites. "We take pride in all of our customer websites and we want each design to be better than our last. We feel this is what has put us above all the rest in our industry." Walters Web Design is pleased to partner with 'Brandon O'Neil Racing' for the first year and we look forward to working with them far into the future.
Brandon O'Neil Racing Photos