KidModz Racing Series Driver Website Jacob Franklin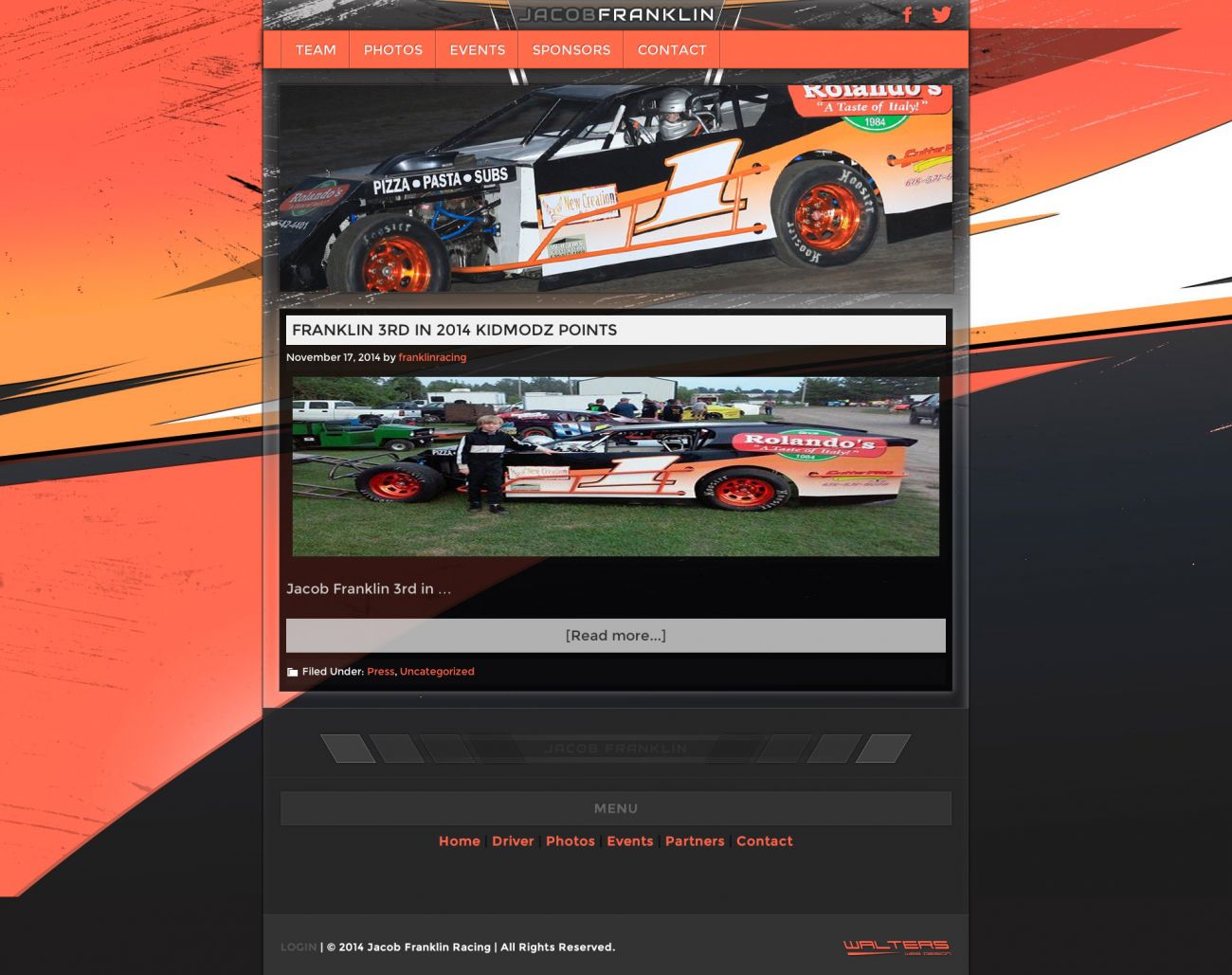 KidModz Racing Series Driver Website Launch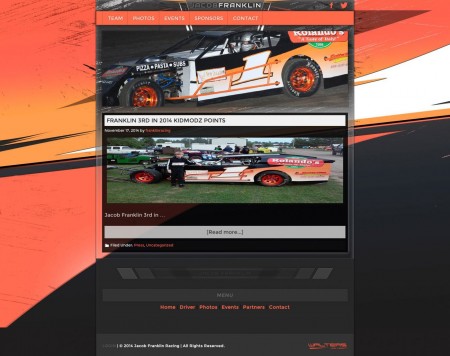 Jacob Franklin is a UMP KidModz Racing Series driver. He drives for a team based out of Pinckneyville, IL. The now 7th grade Pinckneyville Junior High School student began his racing career in 2013.
Jacob Franklin started his racing career at 11 years old in the quarter midget division. He picked up a clean sweep in his first event, winning both the heat and feature race at Southern Illinois Center just two years ago.
In 2014, Jacob Franklin joined the traveling UMP KidModz Racing Series. The series features full body dirt modified cars with limited horsepower. A gap series between that and full power UMP Modifieds. Franklin finished out the 2014 season 3rd in the UMP KidModz Racing Series standings.
In 2015, Jacob Franklin Racing will again be following the KidModz Racing Series schedule. The 13 year old will be fighting for a championship against the future stars of the UMP Modified and Late Model series.
Jacob Franklin Racing is excited to debut their UMP KidModz Racing Series driver website link design to the racing community. Please log on at http://www.JacobFranklinRacing.com to browse the race team website.
Jacob Franklin Racing would like to thank all of their sponsors for the continued support of their racing program. These include; Rolando's Italian Restaurant, Gutter Pro and Walters Web Design.
To learn more about sponsorship opportunities with Jacob Franklin Racing, please visit the teams contact page. They would be happy to go in to detail with you about how motorsports marketing can help to grow your business.
Stay tuned to the teams social media pages and the UMP KidModz driver website link throughout the year to receive up to the minute updates. The new team website will be updated regularly with event changes and race results. Be sure to visit the photo albums as well for any race fans entertainment purposes.
Jacob Franklin Racing
http://www.JacobFranklinRacing.com
https://www.facebook.com/JacobFranklinRacing
https://twitter.com/jacobfranklin_1
Walters Web Design
http://www.WaltersWebDesign.com
http://www.twitter.com/WaltersWeb
http://www.facebook.com/WaltersWebDesign
Written  By: Walters Web Design
About Jacob Franklin Racing
Jacob Franklin is currently 13 years old. The team follows the KidModz Racing Series tour in chase of a series championship.
About Walters Web Design
Founded in 2004, Walters Web Design specializes in automotive website development and graphic design. We use advertising and social marketing to help facilitate visitors and potential customers to all our client websites. "We take pride in all of our customer websites and we want each design to be better than our last. We feel this is what has put us above all the rest in our industry." Walters Web Design is pleased to supply the Jacob Franklin UMP KidModz Racing Series driver website design for the first year and we look forward to working with them far into the future.
Jacob Franklin Racing KidModz Racing Series Driver Website Link Photos