Ryan Kent Jr Sports Broadcaster Website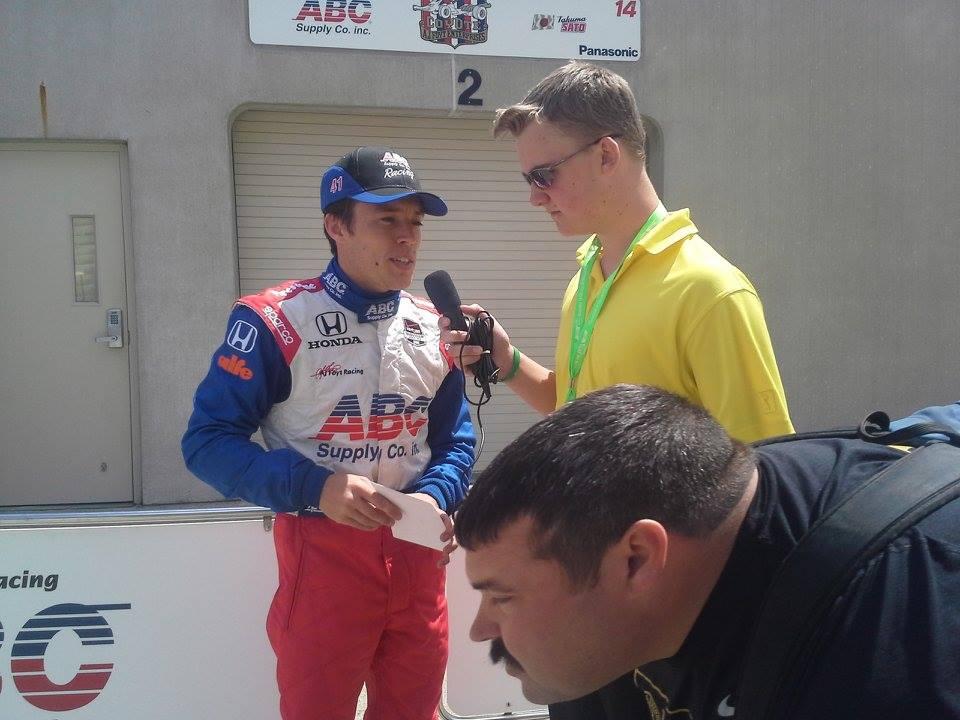 Ryan Kent Jr Indiana Sports Broadcaster Website Launch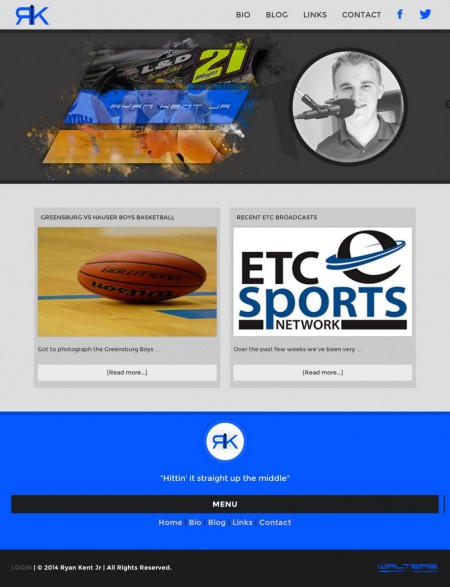 Ryan Kent Jr is a sports broadcaster wearing multiple hats. Broadcaster, Radio Show Host, TV Show Host, Writer and Photographer all at age 15.
The Batesville High School student is pleased to announce his new sports broadcaster website to the sporting community. Please point your mouse to http://www.RyanKentJr.com to browse the new website.
Ryan Kent Jr covers a wide range of sports in around the state Indiana. Basketball and Indycar racing are two sports that jump at you when you hear Indiana. He covers both and much more.
Batesville, Indiana native Ryan Kent Jr is a Broadcaster/TV Show host for the ETC Sports Network. Beyond the camera he is also a writer as well as Radio Co-Host for Speed77 Radio and Race Chaser Online
Hittin' it straight up the middle. A sign off phrase familiar to Indiana sports fans.
Stay tuned to the social media pages and sports broadcaster website link for instant updates. The new sports broadcaster website will be updated regularly with blog posts, interviews, photography and more.
Ryan Kent Jr
http://www.ryankentjr.com
https://www.facebook.com/pages/Ryan-Kent-Jr/970850902929826
https://twitter.com/ryankentjrtv
Walters Web Design
http://www.WaltersWebDesign.com
http://www.facebook.com/WaltersWebDesign
http://www.twitter.com/WaltersWeb
Written  By: Walters Web Design
About Ryan Kent Jr
Ryan Kent Jr is a sports broadcaster based in Indiana. He covers a wide range of sports in a variety of styles.
About Walters Web Design
Founded in 2004, Walters Web Design specializes in automotive website development and graphic design. We use advertising and social marketing to help facilitate visitors and potential customers to all our client websites. "We take pride in all of our customer websites and we want each design to be better than our last. We feel this is what has put us above all the rest in our industry." Walters Web Design is pleased to supply the Ryan Kent Jr sports broadcaster website design for the first year and we look forward to working with them far into the future.
Ryan Kent Jr Sports Broadcaster Website Link Photos