Alien Chassis Dyno Website Design Launched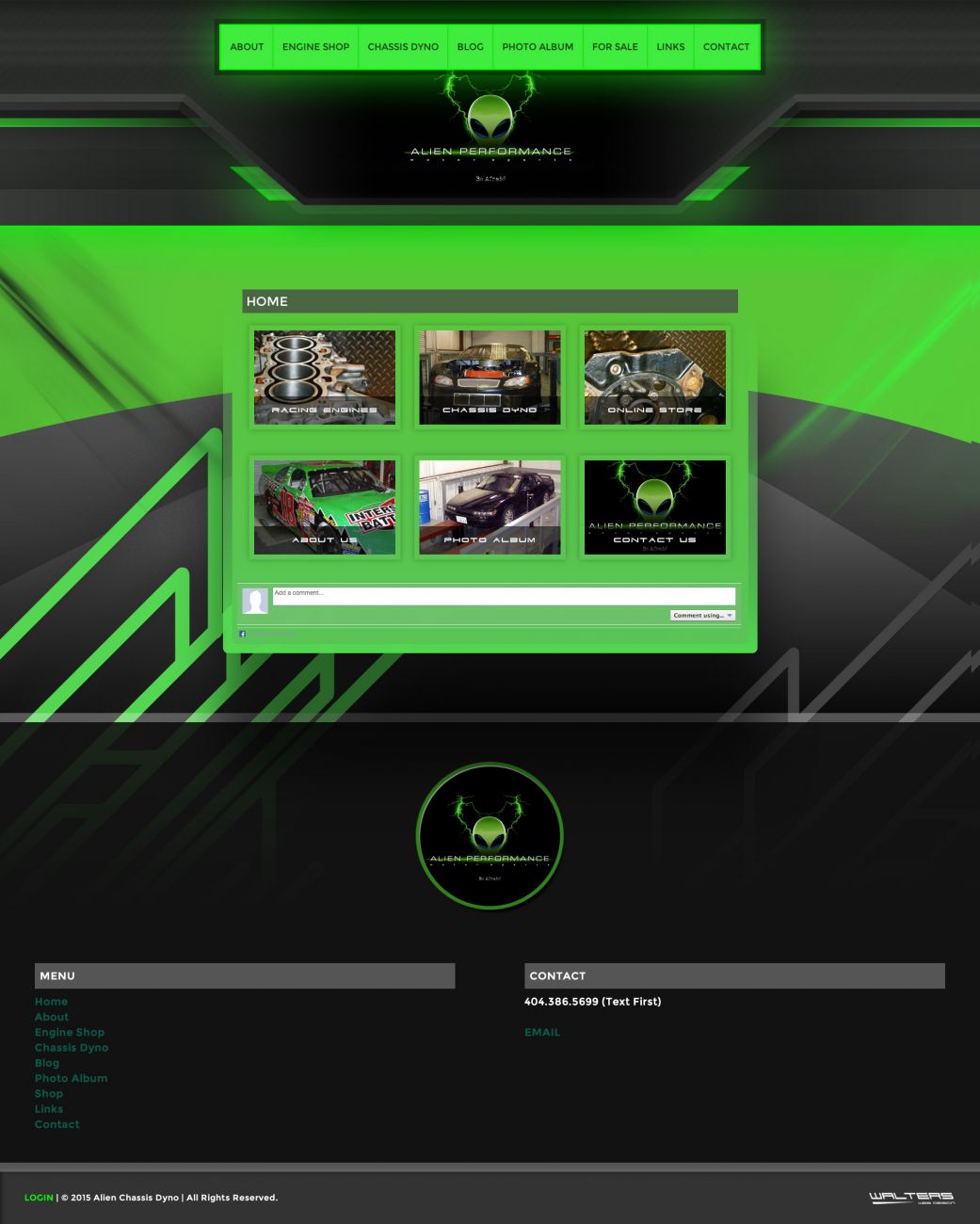 Alien Chassis Dyno Website Design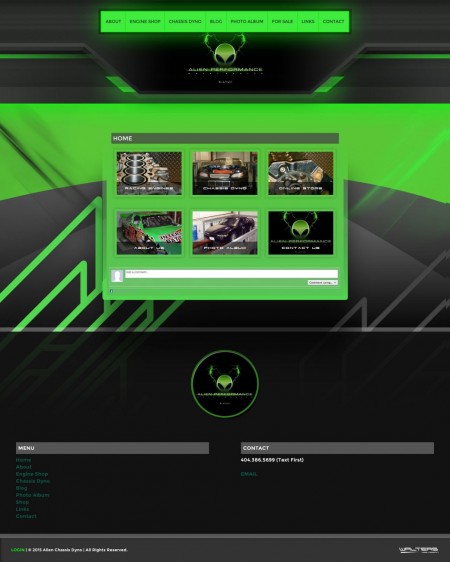 Alien Chassis Dyno website design launched for the Winder, GA Dyno Shop. Alien Chassis Dyno offers performance data, as well as full engine rebuilds and new engine packages for your racing program or tuner car. Engine packages include Dirt Late Model Crate Engines like the GM 604.
Alien Performance is excited to debut their new chassis dyno website to the motorsports and automotive community. Please log on at http://www.AlienChassisDyno.com to browse the new website.
Alien Performance has a Superflow 810 chassis dyno set up in their Winder, GA location. If you are a racer or just want to see the specs on your Tuner car they can give you the information you need to optimize and find your cars peak performance. You'll be presented with the true horsepower and engine torque numbers on any engine.
Alien Performance also has select list of performance parts for sale directly on their new Alien Chassis Dyno website. Beyond parts and data, they offer an insider approach to the blog section of the website as they test new products on dirt late models and beyond.
To learn more about purchasing complete engine packages or parts from Alien Performance, please visit the company website. They would be happy to explain how they could improve your racing program.
Alien Performance
http://www.AlienChassisDyno.com
Walters Web Design
http://www.WaltersWebDesign.com
http://www.twitter.com/WaltersWeb
http://www.facebook.com/WaltersWebDesign
Written  By: Walters Web Design
About Alien Chassis Dyno
Alien Performance offers a unique approach to engine performance. The owner was once the head tech official for Lanier Raceway, Dixie Speedway and Rome Speedway. In their book the GM Crate is a derivation of a "Restrictor Plate" engine, you just have to find out what and where the restrictions are.
About Walters Web Design
Founded in 2004, Walters Web Design specializes in automotive website development and graphic design. We use advertising and social marketing to help facilitate visitors and potential customers to all our client websites. "We take pride in all of our customer websites and we want each design to be better than our last. We feel this is what has put us above all the rest in our industry." Walters Web Design is pleased to supply the Alien Chassis Dyno Website Design for the first year and we look forward to working with them far into the future.
Alien Chassis Dyno Website Design Photos