John Freeman Racing IMCA Southern Sport Mod Driver Website Launched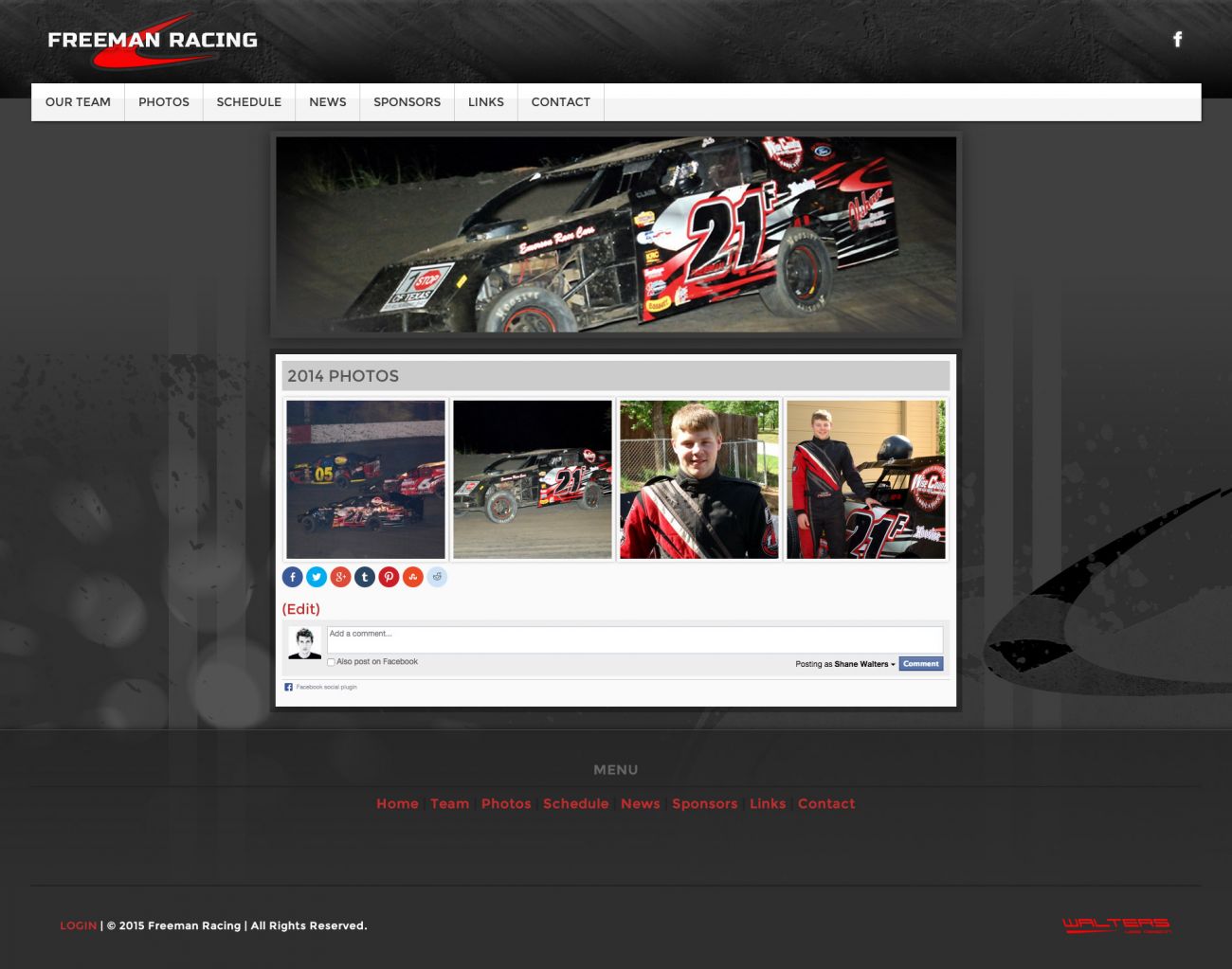 John Freeman Racing IMCA Southern Sport Mod Driver Website Design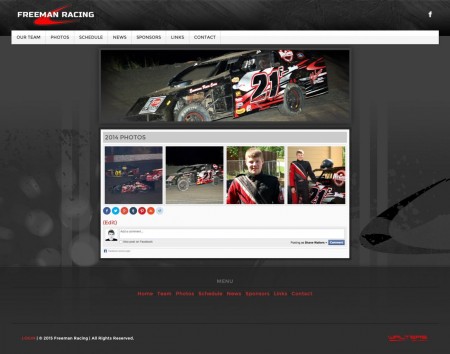 Freeman Racing is home grown racing team based out of the state of Texas. John Freeman is the 18-year-old IMCA Sport Mod driver and team spokesperson. Known for his quick wit and easy smile.
John Freeman saw dramatic improvement from the 2013 to 2014 racing season. In 2014, John Freeman claimed his first IMCA Southern Sport Mod win and finished in the top five in points at both Kennedale Speedway Park and Boyd Raceway.
Freeman Racing is excited to debut their IMCA Southern Sport Mod driver website design to the racing community. Please log on at http://www.FreemanRacingTX.com to browse the race team website.
Freeman Racing would like to thank all of their sponsors for the continued support of their racing program. These include; Karl Klement Ford, MJ's Roofing & Construction, Wise County Detailing & Fabrication and 1 Stop of Texas.
To learn more about sponsorship opportunities with Freeman Racing, please visit the teams contact page. They would be happy to go in to detail with you about how motorsports marketing can help to grow your business.
Stay tuned to the teams social media page and IMCA Sport Mod driver website throughout the year to receive up to the minute updates. The new team website will be updated regularly with event changes and race results. Be sure to visit the photo albums as well for any race fans entertainment purposes.
Freeman Racing
http://www.FreemanRacingTX.com
https://www.facebook.com/pages/Freeman-Racing/658282580926641
Walters Web Design
http://www.WaltersWebDesign.com
http://www.twitter.com/WaltersWeb
http://www.facebook.com/WaltersWebDesign
Written  By: Walters Web Design
About Freeman Racing
Freeman Racing is an IMCA Sport Mod dirt racing team based out of Texas. The modified is piloted by 18 year old John Freeman who picked up his first IMCA Sport Mod feature win during the 2014 season.
About Walters Web Design
Founded in 2004, Walters Web Design specializes in automotive website development and graphic design. We use advertising and social marketing to help facilitate visitors and potential customers to all our client websites. "We take pride in all of our customer websites and we want each design to be better than our last. We feel this is what has put us above all the rest in our industry." Walters Web Design is pleased to supply the Freeman Racing IMCA Sport Mod Website Design for the first year and we look forward to working with them far into the future.
Freeman Racing IMCA Sport Mod Driver Website Design Photos