RACING NEWS NETWORK LAUNCHES NEW WEBSITE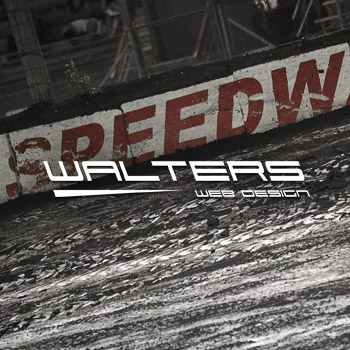 FEBRUARY 27TH, 2012 (ST. LOUIS, MO) Race News Network provides news to the racing community. Their team covers just about every angle of the racing industry, login and follow them to gather your daily racing news updates. The media website is happy to announce a new partnership with Walters Web Design and together we are pleased to release the racing news website design. Please log on at http://www.RacingNewsNetwork.com to browse the new website.
Please check back to the new media website daily for updates on your favorite sport.
Motorsports design team http://www.WaltersWebDesign.com the manufacturer of this new website is excited to announce the new partnership with Racing News Network and we look forward to working them far into the future.
Racing News Network can be found on facebook at http://www.facebook.com/RacingNewsNetwork and on twitter athttp://www.twitter.com/RaceNewsNetwork .
You can follow the latest news, results and media on the new media website http://www.RacingNewsNetwork.com .
Written By: Walters Web Design
About Race News Network
Race News Network provides daily updates to fans of the racing community. They covers every angle of the racing industry and also provides photosfrom special racing events for viewing pleasure taken by a photographer on the Race News Network team.
About Walters Web Design
Founded in 2004, Walters Web Design specializes in motorsports website development and graphic design. We use advertising and social marketing to help facilitate visitors and potential customers to all our client websites. "We take pride in all of our customer websites and we want each design to be better than our last. We feel this is what has put us above all the rest in our industry." Walters Web Design is pleased to partner with 'Pro Crate Racers of America' for the first year and we look forward to working with them far into the future.
FOLLOW WALTERS WEB DESIGN