UMRA TQ MIDGET SERIES RELEASES NEW WEBSITE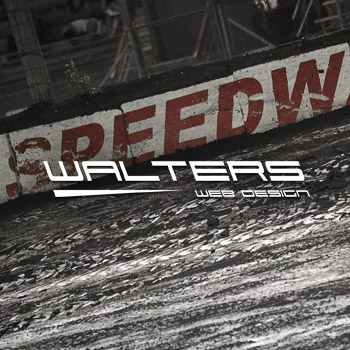 MARCH 21ST, 2012 (ST. LOUIS, MO) UMRA TQ Midget Series has seen a lot of drivers climb through the series and right to the top of the racing ladder over the long history of their club. A strong notable, 2011 NASCAR Sprint Cup Champion Tony Stewart was even a series competitor not so many years ago. UMRA, hosting both a dirt and pavement TQ midget tour, has set the 2012 schedule with the season beginning on May 5th at Montpelier Speedway in IN.
The UMRA TQ Midget Series is happy to announce a new partnership with Walters Web Design, and together we are pleased to release the series website. Please log on at http://www.UMRA.com to browse the new website.
Motorsports design team WaltersWebDesign.com , the developer of this new website, is excited to announce the new partnership with UMRA and we look forward to working with the series far into the future.
Visit the new UMRA website to browse photos and statistics from seasons past. Please contact the series if you are a driver or team owner interested in joining the TQ midget ranks. They would be happy to point you in the right direction and help fill in the blanks.
You can follow the latest news, results, photos and videos on the new UMRA website http://www.UMRA.com .
For more information on motorsports design team Walters Web Design please visit us online at http://www.WaltersWebDesign.com . To receive the latest race team news, photos, videos, results, website and graphic releases please follow us on twitter at http://www.twitter.com/WaltersWeb and we are also on facebook at http://www.facebook.com/WaltersWebDesign .
Written By: Walters Web Design
About UMRA
UMRA was founded in 1961 and hosts TQ midget events on both asphalt & dirt tours. The series has a very rich history in the racing industry, and looks forward to exceeding the expectations of drivers and fans alike for the upcoming season and beyond.
About Walters Web Design
Founded in 2004, Walters Web Design specializes in motorsports website development and graphic design. We use advertising and social marketing to help facilitate visitors and potential customers to all our client websites. "We take pride in all of our customer websites and we want each design to be better than our last. We feel this is what has put us above all the rest in our industry." Walters Web Design is pleased to partner with the 'UMRA TQ Midget Series' for the first year and we look forward to working with them far into the future.
FOLLOW WALTERS WEB DESIGN