CARS PRO CUP SERIES: RYAN HEAVNER SET TO COMPETE AT CARAWAY SPEEDWAY FOR FIRST TIME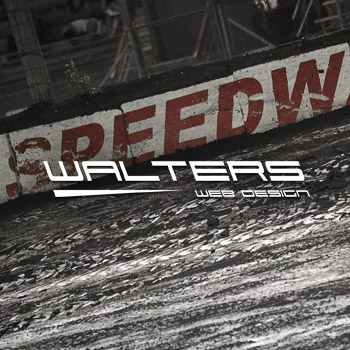 JUNE 22ND, 2012 (ST. LOUIS, MO) Ryan Heavner and Bob Schacht Motorsports are set to unload at Caraway Speedway for competition with the CARS Pro Cup Series. Caraway is a new challenge for Heavner as he has never competed on the half mile oval. The 16 year old driver has had success on tracks of a similar design and looks forward to a strong weekend in Asheboro, NC.
The number 77 machine has only visited the track one time so far in 2012. The season kicked off in early June at the Motor Mile Speedway where Heavner placed The Bleeding Cross sponsored machine in seventh position at the end of two hundred and fifty laps.
Heavner is excited to get back into the seat of a racecar after a tour of public speaking events on behalf of his PUSH Foundation over the past several weeks. While the driver out of Lincolnton, NC has never raced at Caraway Speedway he does feel comfortable with the 13 degree asphalt surface after testing an ARCA machine at the facility last fall.
Stay tuned to the Ryan Heavner Racing website at the conclusion of the racing weekend for a report, race results and possibly track photos. Point your browsers to http://www.RyanHeavner.com to check in on the happenings within the team so far this season.
To learn more about sponsorship opportunities with Ryan Heavner and Bob Schacht Motorsports, please visit the teams contact page. They would be happy to go in to detail with you about how motorsports marketing can help to grow your business.
Ryan Heavner would like to thank all of the team partners that helped him achieve a place on the grid in the CARS Pro Cup Series. These include; Lawing Marble, The Bleeding Cross, Noblot Jewelers, Triple H Diesel, Jeff's Auto Sales, Peoples Bank, Alexis Cabinet Works, Cutting Edge Stoneworks, Central Carolina Sprinklers, LJ DeZigns, Zippers Restaurant & Lounge and Walters Web Design.
Ryan Heavner
http://www.RyanHeavner.com
http://www.twitter.com/RyanHeavner
http://www.BSM75.com
PUSH Foundation
http://www.PUSH-Foundation.com
http://www.BleedingCross.com
About Ryan Heavner
Ryan Heavner currently competes in the CARS Pro Cup Series. In 2011, he was a competitor in the ARCA Racing Series and looks to return to that division of competition soon. Ryan Heavner formed the PUSH foundation in 2012 with plans to spread his message. Ryan's racing career and accomplishments began when he was 5 and through "Praying Until Something Happens he has established priorities for what has been a successful and valuable new ministry.
About Walters Web Design
Founded in 2004, Walters Web Design specializes in motorsports website development and graphic design. We use advertising and social marketing to help facilitate visitors and potential customers to all our client websites. "We take pride in all of our customer websites and we want each design to be better than our last. We feel this is what has put us above all the rest in our industry." Walters Web Design is pleased to partner with 'Ryan Heavner' for the fifth year and we look forward to working with them far into the future.
Written By: Walters Web Design
FOLLOW WALTERS WEB DESIGN