CARS PRO CUP SERIES: Ryan Heavner Welcomes Times Oil Corporation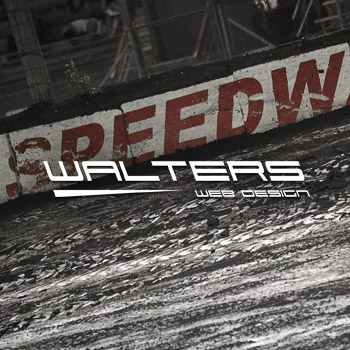 JULY 8TH, 2012 (ST. LOUIS, MO) CARS Pro Cup Series driver Ryan Heavner is pleased to announce a new partnership with Times Oil Corporation, a third generation family business. This new deal, a local partnership with both driver and company based out of Lincolnton, North Carolina brings exciting new opportunities to both parties.
Founded in 1959 Times Oil Corporation has over fifty years of experience in retail and wholesale marketing. Times distributes light oil products in Mecklenburg, Gaston, Lincoln, York, Cabarrus and Iredell counties. Times Oil Corporation's retail division currently operates nineteen convenience store facilities under the Exxon, BP, CITGO and Times brands.
To learn more about Times Oil Corporation please visit http://www.TimesOil.com
Times Oil and Ryan Heavner have each been active in giving back to the community. The Times Oil family have been extremely generous to the local community in a variety of ways, including but not limited to school grants, and its "TEAM Foundation" which supports and encourages the youth in our community. Ryan Heavner recently launched his Push Foundation, more information can be found at http://www.PUSH-Foundation.com
To learn more about sponsorship opportunities with Ryan Heavner and Bob Schacht Motorsports, please visit the teams contact page. They would be happy to go in to detail with you about how motorsports marketing can help to grow your business.
Ryan Heavner would like to thank all of the team partners that helped him achieve a place on the grid in the CARS Pro Cup Series. These include; Lawing Marble, The Bleeding Cross, Noblot Jewelers, Times Oil Corporation, Triple H Diesel, Jeff's Auto Sales, Peoples Bank, Alexis Cabinet Works, Cutting Edge Stoneworks, Central Carolina Sprinklers, LJ DeZigns, Zippers Restaurant & Lounge and Walters Web Design.
Ryan Heavner
http://www.RyanHeavner.com
http://www.twitter.com/RyanHeavner
http://www.BSM75.com
PUSH Foundation
http://www.PUSH-Foundation.com
http://www.BleedingCross.com
Times Oil Corporation
http://www.TimesOil.com
About Ryan Heavner
Ryan Heavner currently competes in the CARS Pro Cup Series. In 2011, he was a competitor in the ARCA Racing Series and looks to return to that division of competition soon. Ryan Heavner formed the PUSH foundation in 2012 with plans to spread his message. Ryan's racing career and accomplishments began when he was 5 and through "Praying Until Something Happens he has established priorities for what has been a successful and valuable new ministry.
Written By: Walters Web Design
FOLLOW WALTERS WEB DESIGN