CARS PRO CUP SERIES: Heavner Opts Out Of Dillon Motor Speedway Event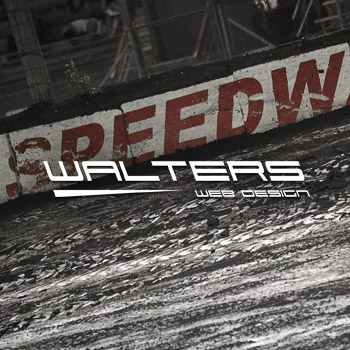 ST. LOUIS, MO (JULY 11TH, 2012) Ryan Heavner is disappointed to announce he will not be following the CARS Pro Cup Series to Dillon, South Carolina this weekend. The team was set to unload at the egg shaped Dillon Motor Speedway on July 14th. However, the Bob Schacht Motorsports crew has decided to opt out of the weekend's event due to insufficient sponsorship funding.
Heavner has issued a statement to his fans, "I P.U.S.H. everyday in hopes of that major sponsor, and I know I can't ever give up! It is a truly emotional feeling to have to sit out a race, but I have learned that perseverance will pay off, and I am so thankful for all the opportunities I get to race and I couldn't do it without the help of my local sponsors that support me".
The current plan is to turn focus on the July 27th CARS Pro Cup Series event at Tri-County Speedway. Heavner is excited to return to Hudson, North Carolina. The race is local for the Lincolnton based driver as well as his fans. Beyond July, the team plans to attend Myrtle Beach Speedway on August 11th.
Please continue to P.U.S.H. (Pray Until Something Happens), and make plans to come out on Friday night the 27th of July and support Ryan Heavner and the BSM Motorsports team! Ryan says his parents anniversary is on July 28th, and he would love nothing more than to give them my first Pro Cup win as well as my sponsors alike!
To learn more about sponsorship opportunities with Ryan Heavner and Bob Schacht Motorsports, please visit the teams contact page. They would be happy to go in to detail with you about how motorsports marketing can help to grow your business.
Ryan Heavner would like to thank all of the team partners that helped him achieve a place on the grid in the CARS Pro Cup Series. These include; Lawing Marble, The Bleeding Cross, Noblot Jewelers, Times Oil Corporation, Triple H Diesel, Jeff's Auto Sales, Peoples Bank, Alexis Cabinet Works, Cutting Edge Stoneworks, Central Carolina Sprinklers, LJ DeZigns, Zippers Restaurant & Lounge and Walters Web Design.
Ryan Heavner
http://www.RyanHeavner.com
http://www.twitter.com/RyanHeavner
PUSH Foundation
http://www.PUSH-Foundation.com
http://www.BleedingCross.com
Bob Schacht Motorsports
http://www.BSM75.com
Walters Web Design
http://www.WaltersWebDesign.com
http://www.twitter.com/WaltersWeb
http://www.facebook.com/WaltersWebDesign
About Ryan Heavner
Ryan Heavner currently competes in the CARS Pro Cup Series. In 2011, he was a competitor in the ARCA Racing Series and looks to return to that division of competition soon. Ryan Heavner formed the PUSH foundation in 2012 with plans to spread his message. Ryan's racing career and accomplishments began when he was 5 and through "Praying Until Something Happens he has established priorities for what has been a successful and valuable new ministry.
Author: Walters Web Design
FOLLOW WALTERS WEB DESIGN