CARS PRO CUP SERIES: Ryan Heavner Returns To Tri-County Speedway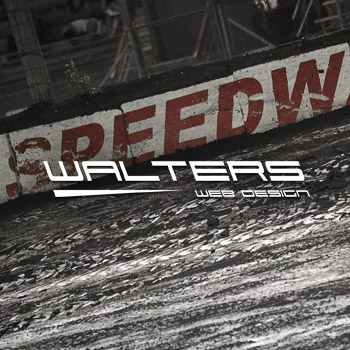 JULY 23RD, 2012 (ST. LOUIS, MO) Racing driver Ryan Heavner is excited to climb back into the seat of the #77 Bob Schacht Motorsports machine this Friday. The team will unload at Tri-County Speedway in Hudson, North Carolina for the CARS Pro Cup Series event. They are set to compete for winnings of $5,300 divided between both race segments.
The 4/10-mile track is a local race for both Heavner and his fans. Naturally, sixteen-year-old driver Ryan Heavner now awaits the upcoming event with more enthusiasm than usual. The driver from Lincolnton, North Carlolina is yearning to compete in his own backyard against some of the most professional stock car drivers in the county for 250 laps.
This is not his first visit to the speedway as Heavner has entered the Tri-County Speedway gates many times in years past following the Pro Challenge Series after making the progressive jump from karting. However, Ryan is concerned the track will be very green at the start of the weekend as cars have not entered the racing surface since last season.
This marks the first event with new team partner, Times Oil Corporation. Earlier this month, they announced a new partnership with Ryan Heavner and this will be the first event with the Times Oil Corporation logo featured on the #77 machine.
Ryan Heavner would also like to thank Jeff and Linda Wilkinson of Jeff's Auto Sales for their support during the upcoming weekend and beyond. They also recently joined the racing program and Heavner looks forward to providing them exposure within the motorsports community.
Fans can visit http://www.CarsProCup.com to purchase tickets for the upcoming event.
Ryan Heavner will be a featured guest on ESPN Radio hosted by Tom Baker. Tune in Tuesday night the 24th on the 7:30AM station.
Stay tuned to the Ryan Heavner Racing website throughout the racing season for press, race results as well as track photos. Point your browsers to http://www.RyanHeavner.com to check in on the happenings within the team.
To learn more about sponsorship opportunities with Ryan Heavner and Bob Schacht Motorsports, please visit the teams contact page. They would be happy to go in to detail with you about how motorsports marketing can help to grow your business.
Ryan Heavner would like to thank all of the team partners that helped him achieve a place on the grid in the CARS Pro Cup Series. These include; The Bleeding Cross, Noblot Jewelers, Times Oil Corporation, Jeff's Auto Sales, Printing Pro, LJ DeZigns and Walters Web Design.
Ryan Heavner
http://www.RyanHeavner.com
http://www.twitter.com/RyanHeavner
PUSH Foundation
http://www.PUSH-Foundation.com
http://www.BleedingCross.com
Bob Schacht Motorsports
http://www.BSM75.com
Walters Web Design
http://www.WaltersWebDesign.com
http://www.twitter.com/WaltersWeb
http://www.facebook.com/WaltersWebDesign
About Ryan Heavner
Ryan Heavner currently competes in the CARS Pro Cup Series. In 2011, he was a competitor in the ARCA Racing Series and looks to return to that division of competition soon. Ryan Heavner formed the PUSH foundation in 2012 with plans to spread his message. Ryan's racing career and accomplishments began when he was 5 and through "Praying Until Something Happens he has established priorities for what has been a successful and valuable new ministry.
Author: Walters Web Design
FOLLOW WALTERS WEB DESIGN