DIRT MODIFIED: Berneil Mills Runs 7th At Lake Cumberland Speedway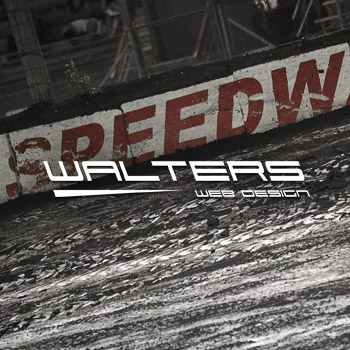 OCTOBER 16TH, 2012 (ST. LOUIS, MO) Lake Cumberland Speedway hosted the final stop on the tour for the 8th Annual Ironman Classic/Border Wars weekend. It was also the season finally for the speedway located in Burnside, KY and featured a $1,000 paycheck to the winner of the dirt modified division.
Berneil Mills loaded the wrenches, jack and drivers suit into the racing hauler. Hitting the road, aiming for the speedway along with twenty-one other dirt modified competitors. This would be Mills fifth visit to Lake Cumberland under the role of a driver.
Mills began the season under the team owner position with Tommy Bailey taking the role of dirt modified driver. Bailey went on to pick up back to back wins at the lake for Berneil Mills Racing.
The night featured stands full of fans as Mills entered the dirt racing surface for qualifying. Kicking off the night in the correct direction the #19 machine was fifth overall. This placed Mills on the front row for the start of the heat race, his first front row start on a dirt circuit. Mills went on to cross the line in third.
Next up, twenty-five laps of side-by-side open wheel action, while drivers simultaneously chased a $1,000 payday. Berneil Mills was excited to get the green flag dropped on the main event as he has become fairly familiar with Lake Cumberland Speedway after leaving the asphalt ranks to follow a dirt racing career in 2012.
Lap 1, Tommy Bailey jumped out to an early lead and would hold onto the position for the majority of the event until he cut a tire after eighteen laps, forcing him to the pits for a new tire. This handed the lead and eventually the win to Ricky Arms. Berneil Mills drove the Mills Auto, G&M Oil Company and Tommy Automotive machine under the checkered flag in the seventh position.
Stay tuned to the team social media pages for upcoming track appearances. Bernail Mills is excited to provide his sponsor logos featured on the #19 car another trip to victory circle in the near future.
Berneil Mills Racing would like to thank all of their sponsors for their continued support to the sport. These include; Mills Auto, LLC, G&M Oil Company, Inc., Tommy's Automotive Repair, Lighting Chassis and Walters Web Design.
To learn more about sponsorship opportunities with Berneil Mills Racing, please visit the contact page of the team website. They would be happy to explain in detail how motorsports marketing can help to grow your business.
Stay tuned to the teams social media page and website throughout the racing season to receive up to the minute updates. The team website is updated regularly with event changes, race results and event recaps. Be sure to browse the photo albums as well for any race fans entertainment purposes provided from within the team operations.
Berneil Mills Racing
http://www.BerneilMills.com
http://www.twitter.com/John202000
http://www.facebook.com/BerneilMillsRacing
Walters Web Design
http://www.WaltersWebDesign.com
http://www.twitter.com/WaltersWeb
http://www.facebook.com/WaltersWebDesign
Written By: Walters Web Design
---
FULL LAKE CUMBERLAND 10/13/2012 RESULTS (21 entries)
TOP QUALIFIER: Tommy Bailey 15.093
1ST HEAT: Tommy Bailey, Mikah Reams, Berneil Mills, Jeff Rawlings, Jared Pyles, Brian Ramsey (DNS- Scott Wells)
2ND HEAT: Ricky Arms, Tim Patrick, Ricky Tinch, Tony Garber, Jared Reams, Robbie Settles (DNS-Tommy Turner)
3RD HEAT: Elliott Despain, Keith Denny, Mike Strunk, Tyler Watson, Bill Tinch, Stacey Decker, Mickey Taylor
FEATURE EVENT: Ricky Arms, Mikah Reams, Elliott Despain, Keith Denny, Tim Patrick, Jeff Rawlings, Berneil Mills, Mike Strunk, Ricky Tinch, Tony Garber, Jared Reams, Billy Tinch, Jerry Pyles, Tommy Bailey, Tyler Watson, Robbie Settles, Brian Ramsey (DNS- Scott Wells, Tommy Turner, Stacey Decker, Mickey Taylor)
---
About Berneil Mills Racing
Berneil Mills is no stranger to the racing scene as he began racing in 2005. However, 2012 is a new challenge for the racing driver as he tackles the dirt surfaces for the first time.
About Walters Web Design
Founded in 2004, Walters Web Design specializes in motorsports website development and graphic design. We use advertising and social marketing to help facilitate visitors and potential customers to all our client websites. "We take pride in all of our customer websites and we want each design to be better than our last. We feel this is what has put us above all the rest in our industry." Walters Web Design is pleased to partner with 'Berneil Mills Racing' for the first year and we look forward to working with the team far into the future.
PHOTOS

FOLLOW WALTERS WEB DESIGN