PRO CUP: Ryan Heavner Announces Return To Hickory Motor Speedway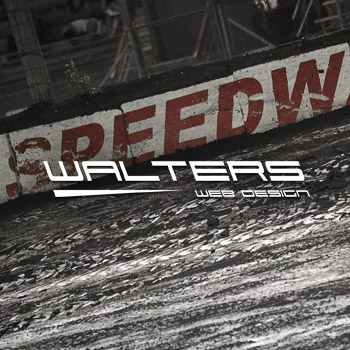 ST. LOUIS, MO (OCTOBER 16TH, 2012) Ryan Heavner is excited to confirm his return to Hickory Motor Speedway in Newton, NC. This weekend, Bob Schacht Motorsports will have him sitting in the drivers seat piloting the #77 machine. $5,300 will be up for grabs for drivers that enter the Rev-Oil Pro Cup Series event at nearby Hickory Motor Speedway.
The .363 mile asphalt oval features banking as high as 14 degrees. While this is a home track for the sixteen-year-old driver from nearby Lincolnton, NC he has not visited the speedway since 2010.
The last visit, during Heavner's debut Rev-Oil Pro Cup Series season, heartbreak was a symptom brought upon the team before the green flag even dropped to start the event. The rear end of the car broke during the parade laps. Heavner was then driving for a different team, Kirk May Racing.
In 2009, Heavner enetered Hickory Motor Speedway following the Pro Challenge tour and brought home a third place.
This year, Heavner has a secret weapon hiding in his back pocket. He has been speaking to a former teammate (David Wilson), a driver who previously won at Hickory in his Pro Cup Series debut. Seeking tips about the short track, Heavner hopes he will be able to apply a new strategy during the program Saturday night.
Jeff's Auto Sales has stepped up again for the upcoming event. They will be the primary sponsor of the #77 machine with a logo featured on the hood of the BSM Chevy. Jeff is a local business owner that has supported Ryan and his P.U.S.H. Foundation all season.
Cabinets Plus out of Statesville, NC has also joined the racing program for the weekend's event.
This will be his final race of the season and the driver hopes to finish out the year in the top ten in series standings. Ryan has stated, "I'm looking forward to Saturday". He continued, "I really want to bring the BSM Chevy home with a good finish for the supporters and fans that take the time to come and support me."
Beyond the track, Ryan will continue to use his racing career as ways of promotion for his P.U.S.H. Foundation on and off the race track.
Stay tuned to the Ryan Heavner Racing website throughout the season for press, race results as well as track photos. Point your browsers to http://www.RyanHeavner.com to check in on the happenings within the team.
Fans can visit http://www.CarsProCup.com to purchase tickets for the upcoming event.
To learn more about sponsorship opportunities with Ryan Heavner and Bob Schacht Motorsports, please visit the teams contact page. They would be happy to go in to detail with you about how motorsports marketing can help to grow your business.
Ryan Heavner would like to thank all of the team partners that helped him achieve a place on the grid following the CARS Pro Cup Series. These include; Jeff's Auto Sales, The Bleeding Cross, Noblot Jewelers, Times Oil Corporation, Cabinets Plus, Printing Pro, LJ DeZigns and Walters Web Design.
Ryan Heavner
http://www.RyanHeavner.com
http://www.twitter.com/RyanHeavner
http://www.BSM75.com
PUSH Foundation
http://www.PUSH-Foundation.com
Primary Sponsors
http://www.JeffsAutoSales.com
http://www.TimesOil.com
http://www.BleedingCross.com
Written By: Walters Web Design
About Ryan Heavner
Ryan Heavner currently competes in the CARS Pro Cup Series. In 2011, he was a competitor in the ARCA Racing Series and looks to return to that division of competition soon. Ryan Heavner formed the PUSH foundation in 2012 with plans to spread his message. Ryan's racing career and accomplishments began when he was 5 and through "Praying Until Something Happens he has established priorities for what has been a successful and valuable new ministry.
PHOTOS

FOLLOW WALTERS WEB DESIGN