PRO CUP: Ryan Heavner Signs With Joey Jones Racing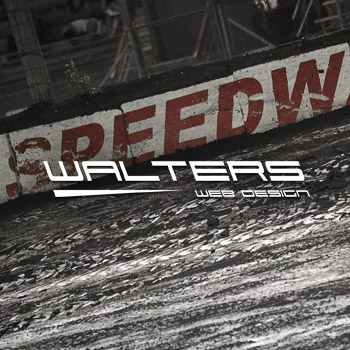 Ryan Heavner Partners With Joey Jones Racing
(SEPTEMBER 17TH, 2013) ARCA Racing Series driver Ryan Heavner Racing has signed with Joey Jones Racing for the remainder of the season. Heavner will represent Jones Site Works out of Virginia in the remnant races on the Pro Cup Series tour.
Heavner will climb into the racecar beginning September 28th at Southern National Motorsports Park.
Ryan Heavner Racing has been very busy in the last few weeks. Heavner returned to the ARCA Racing Series in Newton, IA last week after sitting out the past few years of competition. Shaking many issues from the ARCA car at Iowa Speedway the team is thrilled to return the racetrack.
Following the first event in Kenly, NC the team will set it sights on Anderson Motor Speedway. This 3/8 mile is a track Ryan Heavner has not visited in his asphalt racing career and he looks forward to the new challenge.
A standout event on the schedule is Newton, NC. A hometown event for the Lincolnton, NC based racing team. Ryan Heavner will return to Hickory Motor Speedway on October 19th in the #33 Jones Site Works Chevrolet.
November 2nd the team will close out the season at Southern National Speedway. The final stop on the X-1R Performance Products Pro Cup Series and Joey Jones Racing schedule.
Ryan Heavner is excited to return to the Pro Cup Series. Heavner recently entered the Pro Cup event at Myrtle Beach Speedway where he led 45 laps. On his way to victory lane ahead of a black flag on the restart. The team looks forward reaching the front of the field yet again next week.
Ryan Heavner Racing would like to thank all of their sponsors for their help in giving the team a spot on the starting grid. These include; Viking Steel Services, Jones Sitework, Inc., Cutting Edge Stoneworks, Printing Pro, The Bleeding Cross, Tim Meadows and family, Peoples Bank, Lawing Marble, Triple H Diesel, Jeff's Auto Sales, Times Oil Corporation, Central Carolina Sprinkler Company, Alexis Cabinet Works, LJ Designs and Zippers Restaurant and Lounge. A special thanks also needs to be given to Jeff Buice and Ronnie Brown.
Ryan Heavner Racing is in constant pursuit of new advertising partners. If you are interested in becoming involved with the ARCA Racing Series team please contact them via the team website for more information. Various sponsorship packages are available to fit any budget! They would be happy to explain in detail how motorsports marketing can benefit your business.
Stay tuned to the teams social media pages and website throughout the racing season to receive up to the minute updates. The new team website, managed by Ryan Heavner Racing will be updated regularly with event changes and race results. Be sure to visit the photo albums as well for any race fans entertainment purposes.
Ryan Heavner
http://www.RyanHeavner.com
http://www.twitter.com/Ryan7Heavner
http://www.facebook.com/RyanHeavnerRacing
PUSH Foundation
http://www.PUSH-Foundation.com
Primary Sponsors
Viking Steel Services
Jones Sitework, Inc.
Walters Web Design
http://www.WaltersWebDesign.com
http://www.twitter.com/WaltersWeb
http://www.facebook.com/WaltersWebDesign
Written By: Walters Web Design
About Ryan Heavner
Ryan Heavner currently competes in the ARCA Racing Series. Ryan Heavner formed the PUSH foundation in 2012 with plans to spread his message. Ryan's racing career and accomplishments began when he was 5 and through "Praying Until Something Happens he has established priorities for what has been a successful and valuable new ministry.