DIRT MODIFIED: Berneil Mills Racing Runner-Up In Ponderosa Speedway Point Standings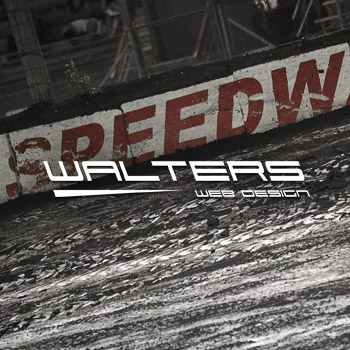 Ponderosa Speedway Dirt Modified Runner-Up
(NOVEMBER 12TH, 2013) Berneil Mills Racing loaded the dirt modified trailer for frequent stops on the clay surface of Ponderosa Speedway in 2013. The team entered nearly half of the point rewarded races on the 3/8 mile dirt speedway yet a solid string of solid finishes netted them an overall result of 2nd as the season comes to a close.
Tommy Bailey climbed into the cockpit of the Berneil Mills Racing machine and achieved instant success with Berneil Mills Racing. During the opening weekend for the team they had already began striking tallies in the dirt, grabbing the trophy at Ponderosa Speedway.
Tommy Bailey went on to complete many laps throughout the 2013 season at various dirt tracks throughout the country. The team set the GPS for Kentucky, Tennessee, Illinois as well as Ohio. 23 times BMR drove under the flag stand, green flag waving. 4 times Tommy Bailey was the first one to cross under the flag stand, checkered flag waving.
A pair of wins split between 201 Speedway and Ponderosa Speedway was the season ending win tally. However, beyond winning Berneil Mills Racing consistently finished in the runner up position. 10 times the #20 dirt modified crossed the finish-line runner-up to the leader.
Reflecting, it was a solid year on the dirt racing circuit. Consistency was key to the 2013 success of the team. Preparations have already begun for a new season as the race winning Lightning Chassis has been placed on the market via the team website. Berneil Mills Racing looks forward to an even stronger year in 2014 with an upgrade in racing equipment.
Berneil Mills Racing would like to thank all of their sponsors for their continued support to the sport. These include; Mills Auto, LLC, G&M Oil Company, Inc., The Snazzy Turtle, Tommy's Automotive Repair, Mountain Ridge Drill, Lighting Chassis, Fastlane Graphics, Vic Hill Racing Engines and Walters Web Design.
To learn more about sponsorship opportunities with Berneil Mills Racing, please visit the teams contact page of the new website. They would be happy to explain in detail how motorsports marketing can help to grow your business.
Stay tuned to the teams social media page and website to receive up to the minute updates. Be sure to browse the photo albums as well for any race fans entertainment purposes provided from within team operations.
Berneil Mills Racing
http://www.BerneilMills.com
http://www.twitter.com/John202000
http://www.facebook.com/BerneilMillsRacing
Walters Web Design
http://www.WaltersWebDesign.com
Written By: Walters Web Design
About Berneil Mills Racing
Berneil Mills is no stranger to the racing scene as he began racing in 2005. However, 2012 was a new challenge for the racing driver as he tackled the dirt surfaces for the first time. Recently, he has taken the roll of car owner as veteran dirt driver Tommy Bailey continues to strike wins for the team.